With the holidays behind us and the new year underway, it's time to focus on spring 2018 fashion trends. Recent retail offerings showcase a variety of Women's trends to look forward to, especially embroidery, statement sleeves, and deconstructed denim. Here's a look at some key themes emerging for the spring/summer '18 season.
1. Embroidery
Notable needlework carries over from the past few seasons on everything from blouses and dresses to denim. Below, an embroidered floral shift dress done in sheer mesh with a lining.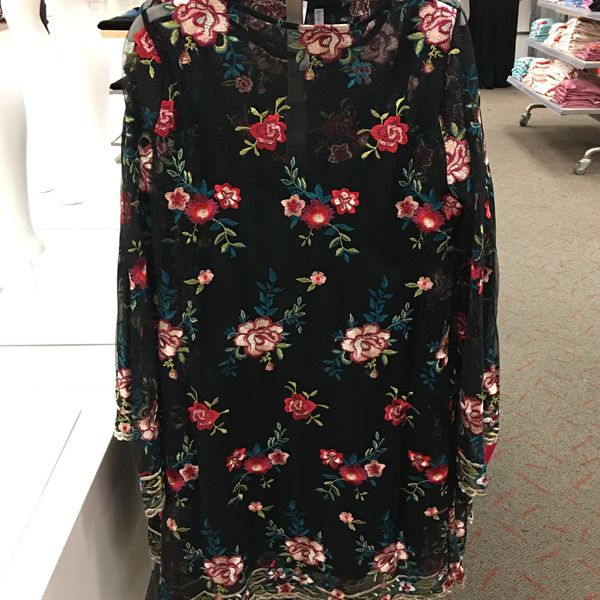 2. The Blue Woven Blouse
Expect to see the blue blouse continue as a strong contender in wovens for Juniors. Combined with special details such as fancy sleeves and embroidery, these tops are anything but boring for spring.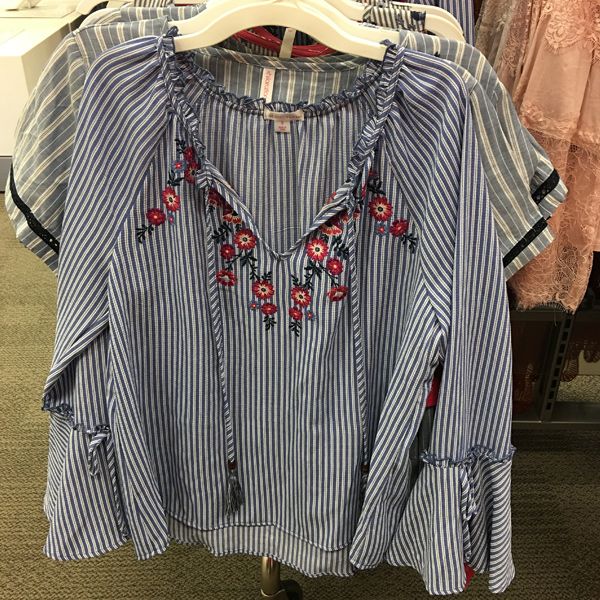 3. Deconstructed Denim
While dark denim is making a comeback for spring, don't turn your back on deconstructed styles. Faded, ripped, and patched jeans are key for Women, especially in higher rises, "girlfriend" fits, and light washes.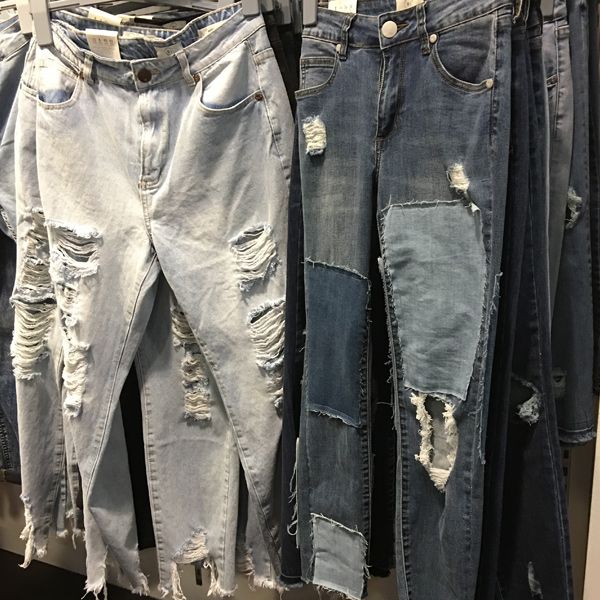 4. Waist Ties
Here's the blue blouse again, this time with a corset detail at the waist. Look for self belts, waist ties, and corset styling to round out the mix.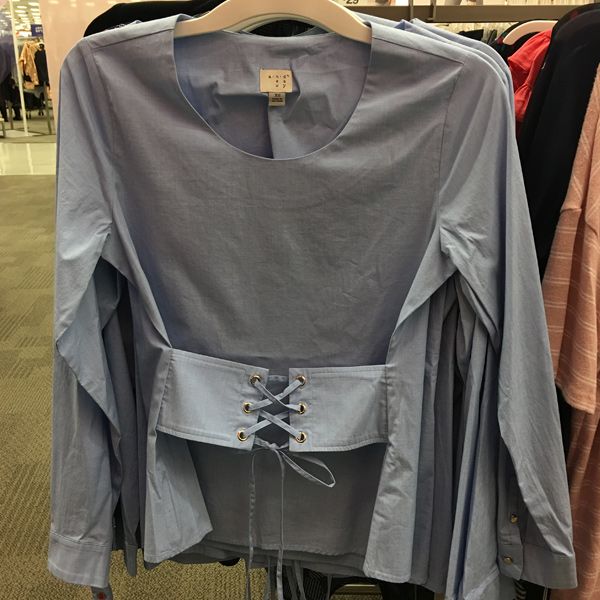 5. Special Sleeves
The flared, tied, tiered, and bishop sleeves of the past few seasons are morphing into ruched sleeves for spring/summer 2018. Think slightly less volume, custom fits, and subtle volume.
6. Feminine Frills
Bow ties, ruffles, and sheer fabrics are key on blouses and they serve as a nice counterpoint to menswear looks.
7. Open Shoulders
A carry over from previous seasons, the open shoulder top gets an update with ruffles, print mixing, and slightly flared wrist details.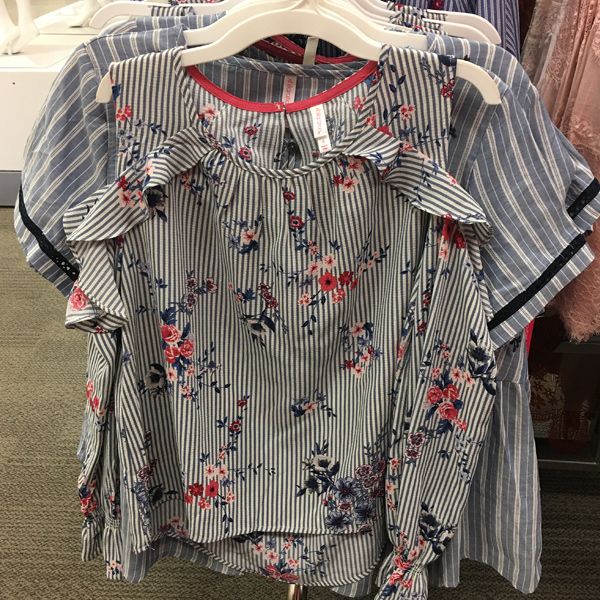 8. Sparkle in your Step
When it comes to footwear, it's all about shine, texture, and fun details. These glitter sneakers pay homage to the athleisure movement while also adding a high shine finish to the look.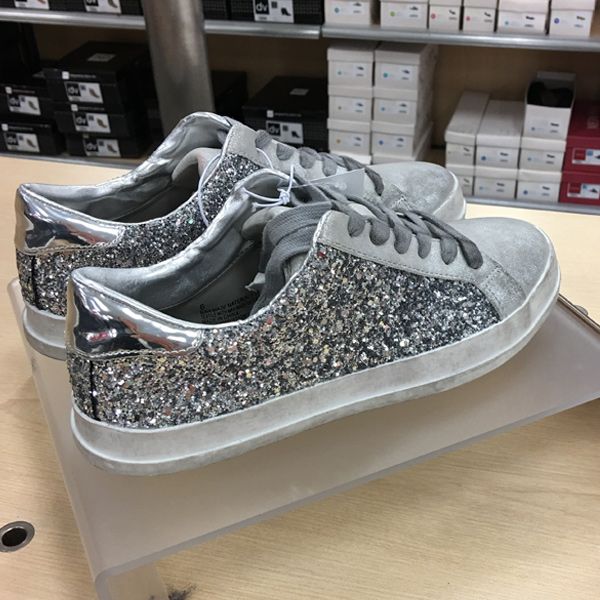 9. Beautiful Botanicals
While floral prints make a showing each season, this time around they feature soothing botanical prints, strong color contrasts, and sheer fabrics.
For more fashion inspiration, see my

fall 2017/winter 2018 fashion trend forecast, this spring summer 2018 fashion report, this spring summer 2019 Women's fashion forecast, and this spring summer 2018 fashion trend forecast.
March 5, 2018 update -
See key
Women's fashion trends for 2018
in my MAGIC trade show report.
February 21, 2018 update - See five key 2018 denim trends for Women in my MAGIC trade show report.
February 19, 2018 update -
Love shoes? See
five Women's footwear trends for 2018
in my MAGIC trade show report.
February 3, 2018 update - See my Universal Thread at Target review with fitting room photos and sizing tips.
January 25, 2018 update - See my favorite spring 2018 trends in this mini retail report on The Key To Chic.
See 4 men's fashion trends for spring/summer 2018.
For more fashion trend inspiration, follow me on social media @thekeytochic.
This post contains affiliate links and I may be compensated if purchases are made.
Browse more trends for spring/summer 2018: