After watching the runway show, studying the lookbook, and stalking the endless social media posts, I was fortunate enough to be able to shop the
Balmain for H&M collection
in Los Angeles. Does it live up to all the #HMBalmaination hype? Did it look as good in person? How does the sizing run? I've got all the details in this fitting room review.
A
fter trying on a few pieces and seeing the merchandise up close, I'll be sharing my thoughts on fit and quality.
Perhaps you read my
tips for how to shop Balmain for H&M
? If so, I hope they helped!
December 2, 2018 update - Shop Balmain for H&M:
Nov 6, 2015 update - If you tried to shop and couldn't get your favorites, I'm sharing my stylish Balmain for H&M alternatives on my other blog The Key To Chic.
Here's a quick look at my top picks from the collection. I had my eye on some of the men's pieces, including the hoodie, green logo tee and the beanie.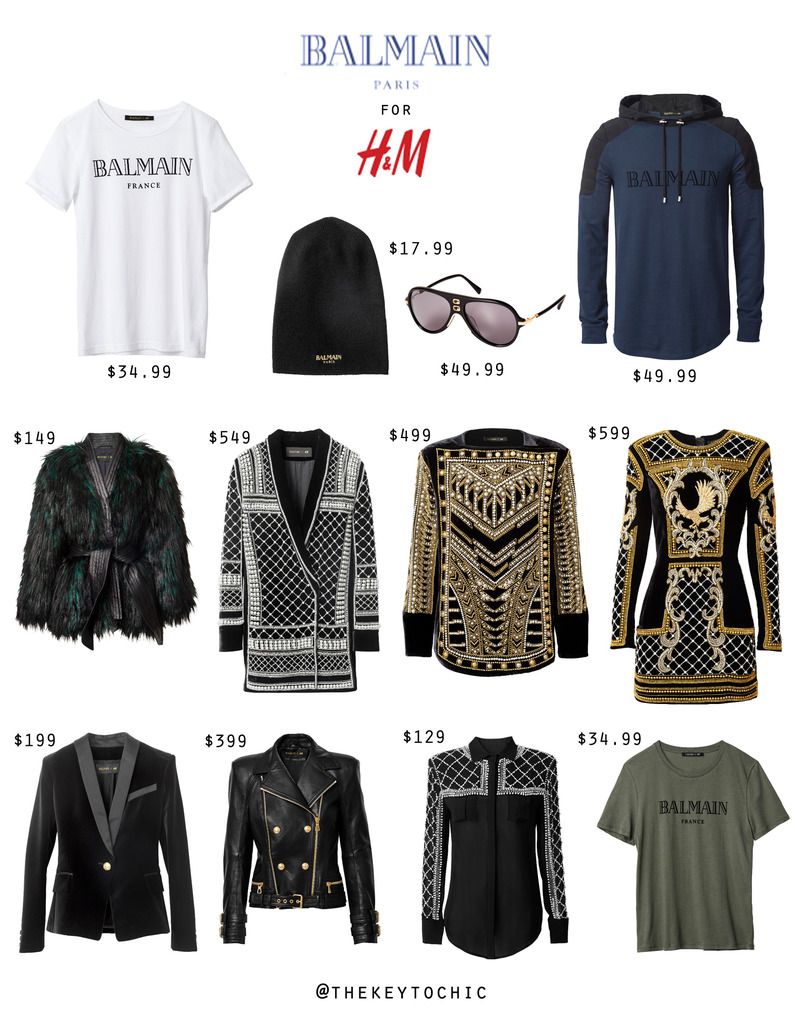 The glitzy looks in the window display were nowhere to be found on the racks. It looks even better in person than from the photos and video. The beading and embellished details are rich, heavy, and possibly the best from any H&M collaboration to date.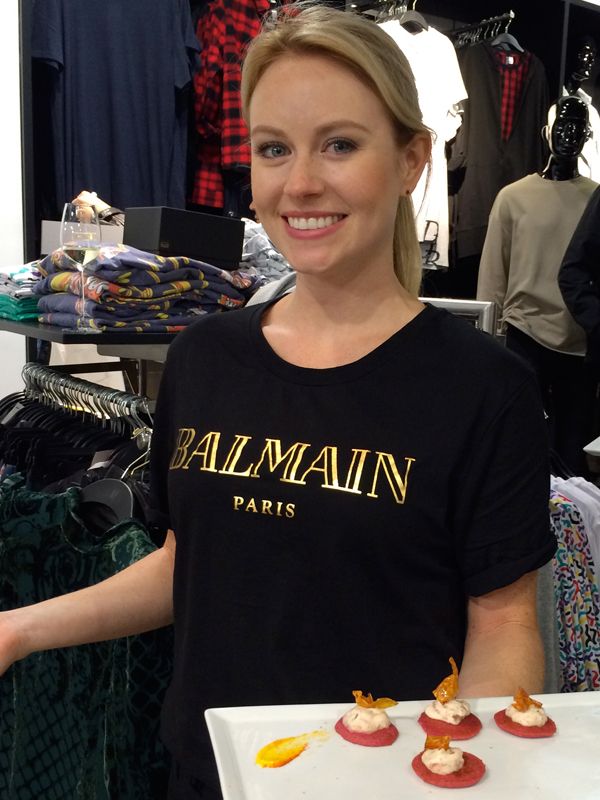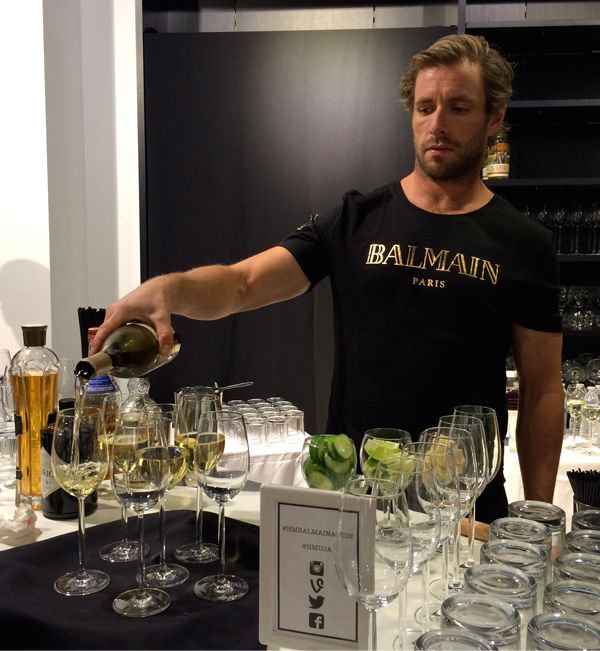 Another look at the window display and the moto jacket with patches.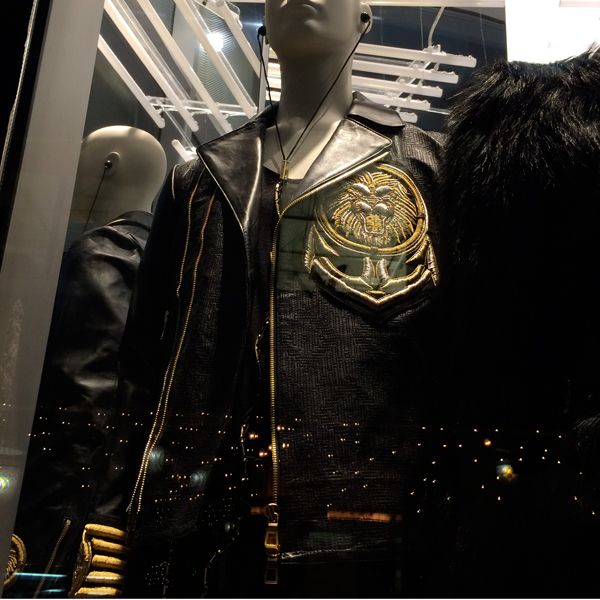 Least Popular Items
The logo tees weren't very popular despite their $34.99 price points, and many remained on the racks. Interesting to note that they were customized to the local city.
Earrings ($34.99) make great gift ideas, but were not very popular with shoppers.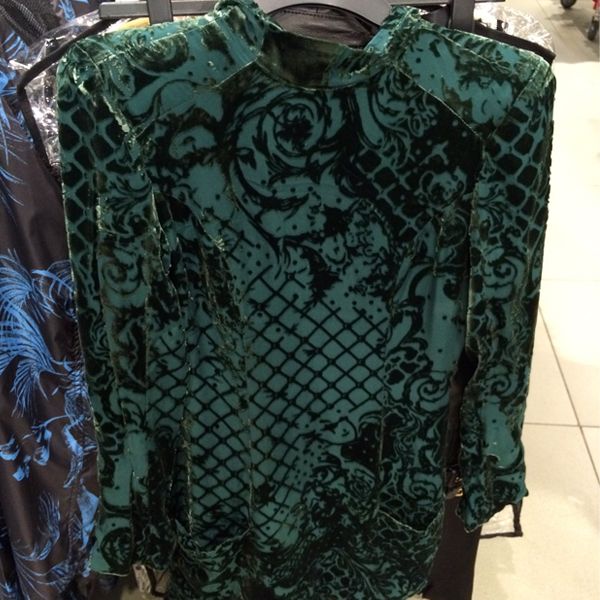 The striped blouse (69.99) was the least popular. It was the only item remaining in all sizes, while the rest of the racks were almost completely cleared within two minutes.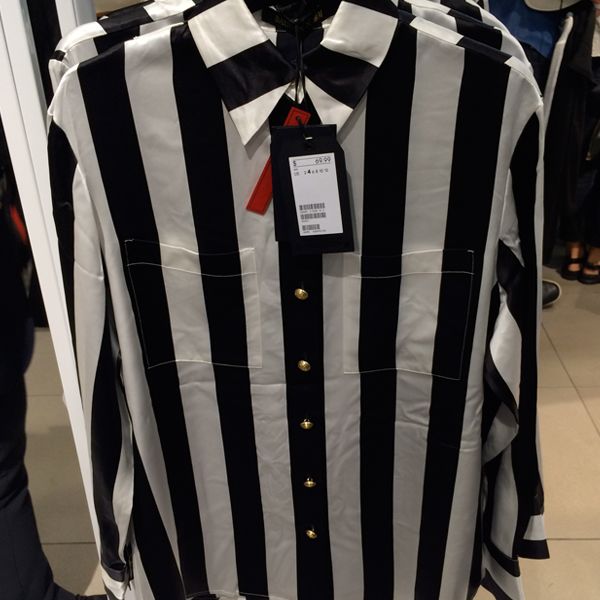 Most Popular Pieces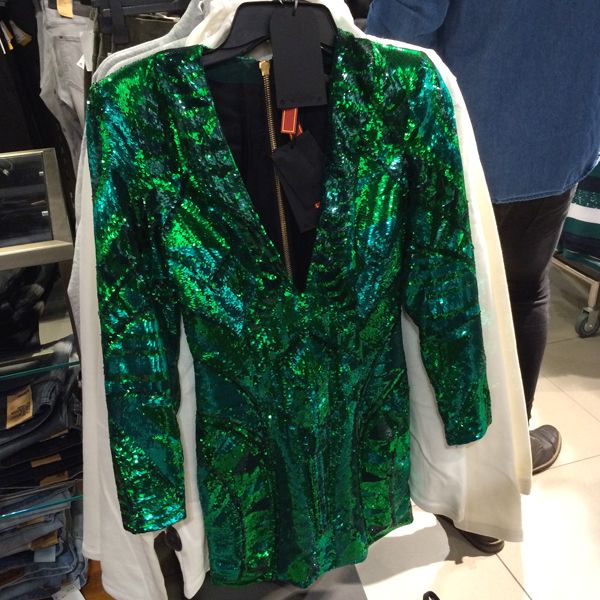 The green sequin dress ($199) is a size 4, and when I inspected it, it appeared to run small. It's well tailored and great quality.
A fellow shopper of average height models the men's double-breasted blazer.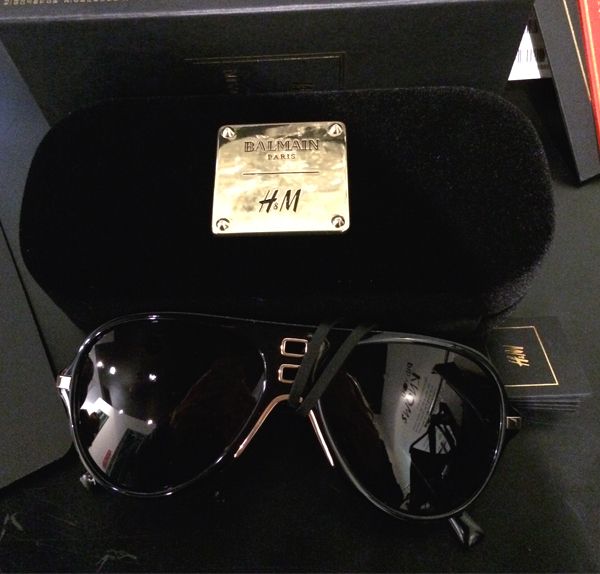 The sunglasses ($49.99) are oversized and when I tried them on, they slipped down my nose slightly.
The men's suede ankle boots ($129) looked nice in person and were almost sold out within minutes. I wish they had these for women!
These strappy heels ($199) were nowhere to be found.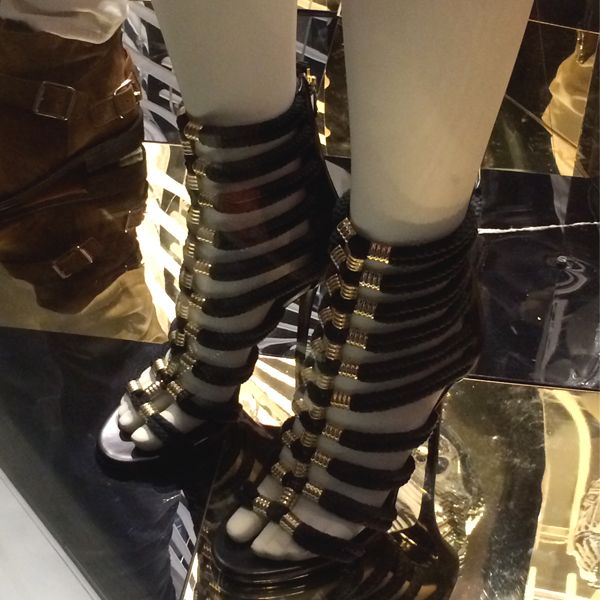 Fun fact: I spotted Cindy Crawford's daughter wearing this beaded dress ($649) while browsing the collection (with her mom).
Fitting room
Here's what I was able to try on in the fitting room after watching the merchandise disappear in a flash. The competition was fierce and I wasn't able to snag my favorites in the frenzy. For reference, I'm a petite 101 lbs. and wear a size 4 at H&M.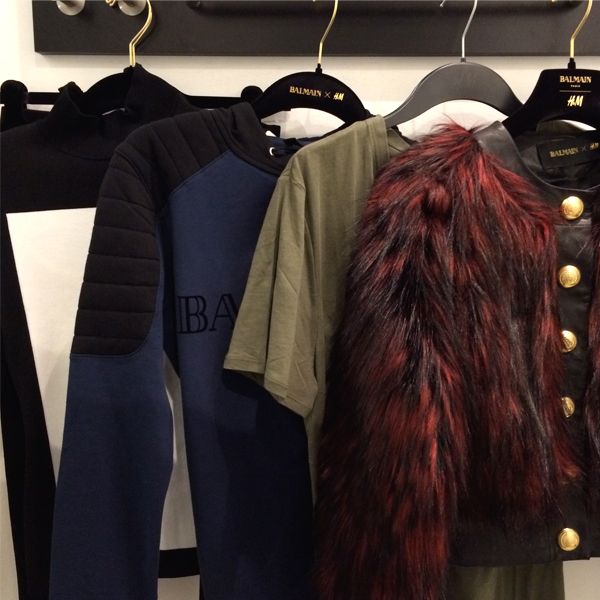 I tried on a men's medium in the green logo tee. It runs big, is soft, and has a flocked logo design. I would've brought home a size small if I could have found it.
The pullover hoodie is a men's small. It has a long hemline which I tucked in. There are quilted panels on the shoulders and metal tips on the drawstring. It's well made, true to size, and comfortable. It's a top pick for me.
The red faux fur coat ($129) had snaps (that look like buttons) and two side pockets. It's cropped, fluffy, and very soft. I'm wearing a 4 and it fit well. It's well worth the price tag and reminds me of the Lanvin for H&M coat I bought a few years ago.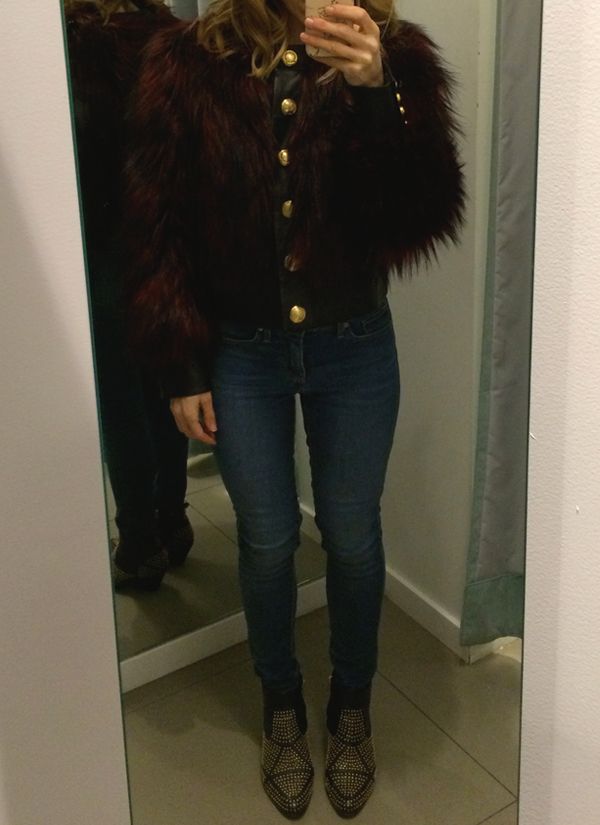 Unfortunately, I couldn't get my hands on the beaded dresses, trousers, or coats. I predict these will be the top sellers. The men's pieces ran small from what I heard in the fitting rooms. If in doubt, it's better to size up!
The online launch takes place at 8am EST (bright and early at 5am PST for my West Coasters). Bookmark this page to shop the collection and review my shopping tips for more info on the return policy, quantity limits, and more. Browse my Balmain for H&M alternatives for all budgets (or check eBay) if you weren't able to buy your top picks. Or shop main line Balmain on sale!
Good luck!
This post contains affiliate links and I may be compensated if purchases are made by clicking links.
Catch up with me on Snapchat, Twitter, Instagram, and Facebook @thekeytochic for more shopping reviews, fashion inspiration, and outfit ideas.
May 30, 2017 update - Shop Balmain:



Shop Balmain pieces that inspired the H&M collection: