Move over, Valentino Rockstuds, there's a new girl in town. She's called the Love Latch and she's beautifully adorned with slender grommet-embellished straps. Still as elegant as the Rockstud, the Love Latch (priced at $995) is more restrained in its edginess, with delicate eyelets (or grommets) in place of studs.
February 5, 2017 update - Shop the Love Latch:
December 12, 2016 update - Shop the Love Latch on sale:
Splurge styles:
Blogger Aimee Song and Reese Witherspoon have both been spotted wearing their Love Latch shoes with chic, ladylike ensembles.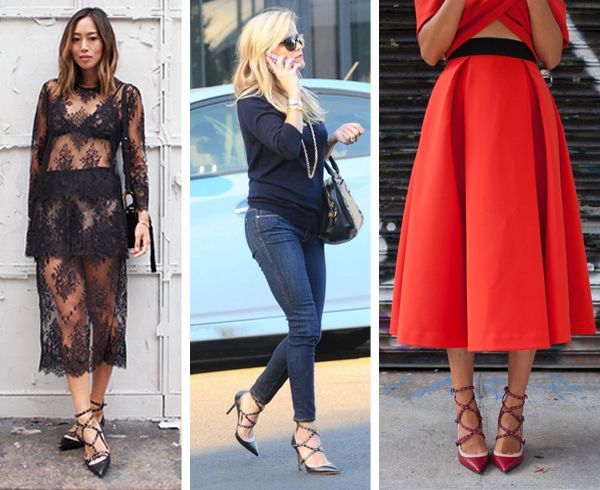 Just like the Rockstud, the Love Latch shoes come in several versions: high-heeled sandals,
flats
,
kitten heels
, or
high-heeled pumps
. If you're looking for a more affordable version, there are plenty with price tags that hover closer to $100 than $1000.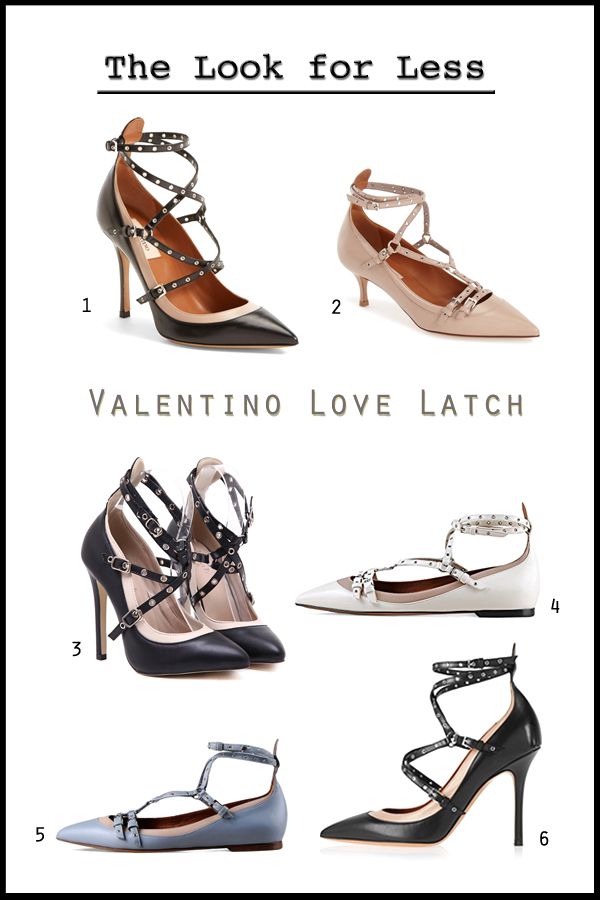 1. Valentino Love Latch pumps (in two colors), $995 (on sale in black or red for under $750 as of Nov. 18, 2015)
2. Valentino Love Latch kitten heels (in 3 colors), $995
3. SheIn strappy pumps in black, $34.33 (similar with black trim under $40 or red with beige trim under $40)
4. Strappy flats in ivory, from $72.99 (Shop them in black for under $75)
5. Strappy flats in pale blue, from $72.99 (or in black or grey on eBay)
6. Strappy pumps in black, from $68.90
This post contains affiliate links and I may be compensated if purchases are made by clicking links.
July 5, 2017 update - Shop the latest looks for less:


February 5, 2017 update - Get the look under $130:
Shop the Love Latch look for less: