Not since the days of Gossip Girl has a TV show featured such over-the-top fashion as Scream Queens. I tune in each Tuesday night because the fashion is a feast for the eyes. Led by the inimitable Chanel Oberlin, the sorority sisters of Kappa Kappa Tau are never without their fluffy pink coats, sequins, feminine blouses, pearl jewelry, killer heels, and tweed skirts. Move over, Blair Waldorf, there's a new girl leading the fashion pack. Thanks to Scream Queens, the fluffy coat is about to become the new signature style staple, just as the headband was to Gossip Girl.
Chanel (whose signature color is pink) and her minions adore their pastels, their polished pearls, and pretty much anything that's embellished with feathers. Don't even get me started on Chanel's colossal two-story closet, complete with a neatly shelved shoe collection and a mirrored staircase reminiscent of the one and only Coco Chanel.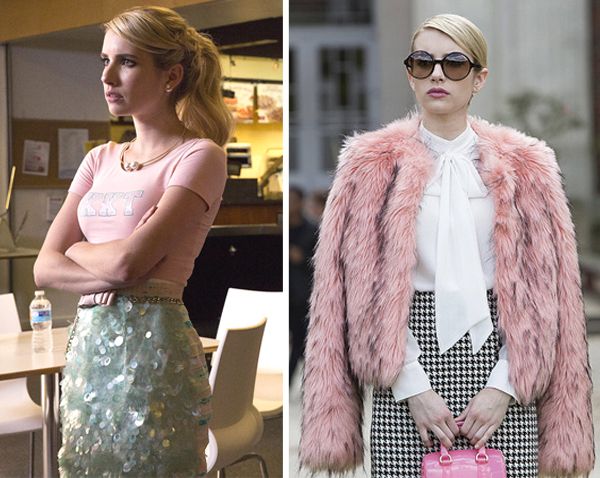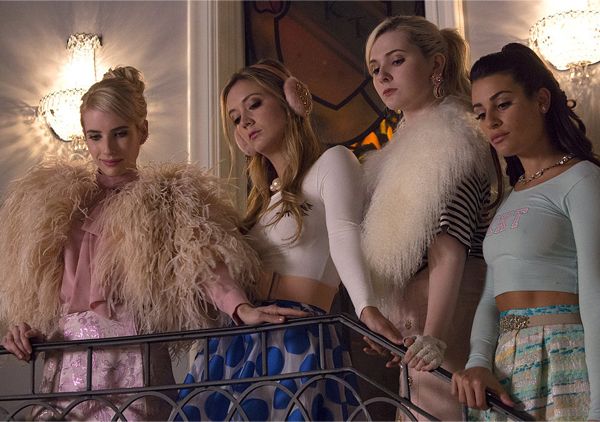 The KKT girls take their style seriously and know how to accessorize like nobody's business.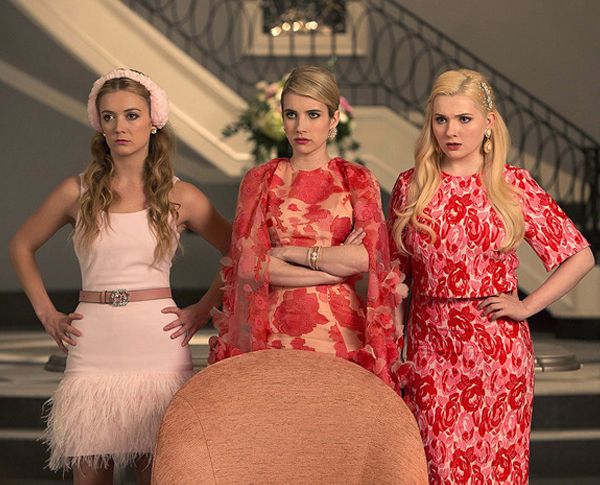 There's so much color, texture, and print!
With Halloween (or #Chaneloween) and the holiday party season right around the corner, it's easy to steal their flirty, dressed-up style with some of these budget-friendly pieces.
October 14, 2016 update - See fall style inspired by the show:

Sept. 21, 2016 update - With season two in progress, steal the Scream Queens look for less. The more faux fur, sequins, and pink, the better!