Admittedly, I stopped reading Marie Claire over ten years ago, when I got tired of their human interest stories and longed for more fashion editorials. My favorite part of the magazine, however, was their 101 Ideas feature, which usually focused on a color theme and was organized like a page out of a mail order catalog - lots of images and none of that high fashion hair and makeup.
Nowadays, I find the U.K. version of the magazine (like Elle and In Style) to be much more inspiring. I can't help it; things from Europe just seem so much cooler to me. As I was flipping through the January issue of the U.K. version of Marie Claire, I came upon this gorgeous editorial entitled "Cold Comfort Farm." It spoke to my inner desire to live in a quaint English cottage with a rose garden, shabby chic furniture, and ditzy print floral linens. In my imaginary cottage, I'd wear knitted scarves, plaid tunics, tweed trousers, thick tights, and drink Earl Grey all day. I'd let my laundry air dry in the garden, listen to the birds chirp happily, and take photographs of nature in my spare time. The air would contain the faint smell of flowers and fruit, and when it would rain I'd sit by my picture window admiring the lush greenery. Until that day becomes a reality, I can admire this editorial and continue my daydream...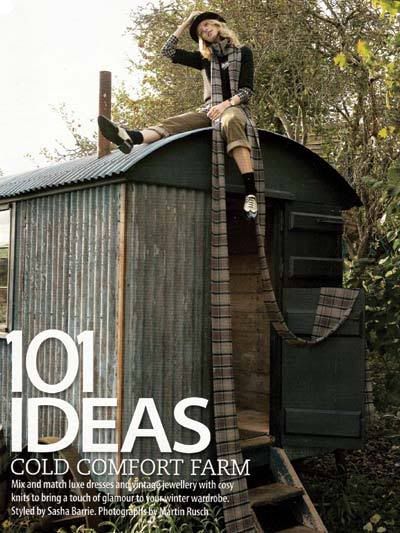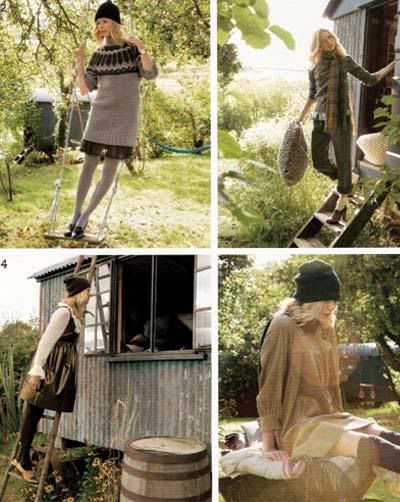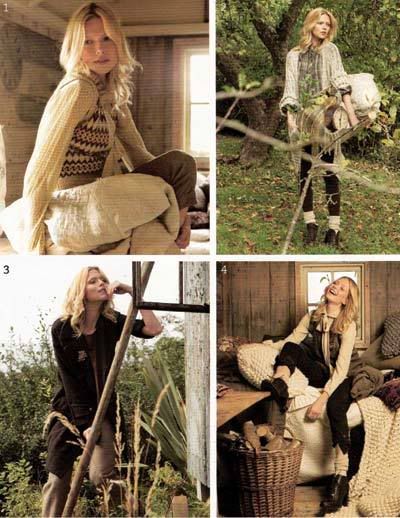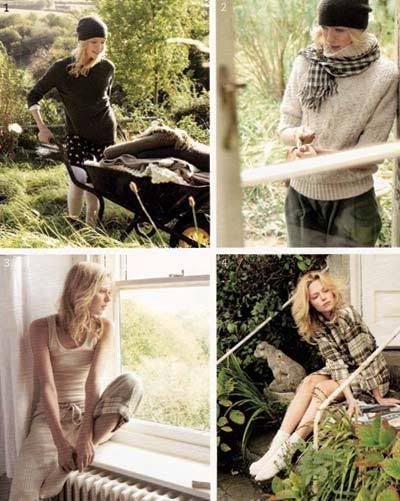 Via the Jan. 09 issue of Marie Claire U.K. Styled by Sasha Barrie. Photographs by Martin Rusch.
December 19, 2018 update - Shop these style ideas:
November 15, 2018 update - Shop outfit ideas:
October 23, 2018 update - Get style ideas and shop these looks:
September 17, 2018 update - Get more style inspiration:



August 16, 2018 update - See more styles ideas:
This post contains affiliate links and I may be compensated if purchases are made by clicking links.
Get more inspiration: