Admittedly, I don't shop at Walmart often, but after seeing a TV commercial for their new apparel brands, I was intrigued. It looks as though they're trying to amplify their fashion footprint and keep up with the competition. During my last visit, I was able to inspect the new Time and Tru brand in the Women's department. What I saw pleasantly surprised me. On-trend blouses, chic pants, flowy tees, versatile camisoles (under $4), pretty pastels, and cute details such as ruffles and embroidery left me impressed and wanting to see more.
The fabrics were certainly an upgrade from their No Boundaries, Faded Glory, and George labels, while the prices were still downright affordable.
April 8, 2019 update - Shop my new Time and Tru favorites:


March 9, 2019 update - Shop cute new arrivals for spring:
My store's selection of Time and Tru was minimal, but I'll be sharing my favorites in this short shopping review. Here's a look at some of my top picks.
Below, ruffled-sleeve jumpsuits for $16.94. These have a wide leg and cropped silhouette with pockets, which I liked. It's a one-and-done summer outfit that looks chic, effortless, and relaxed. I'd pair with espadrille wedges and a denim jacket for now, or flat mules and tassel earrings for hot summer days. The verdict? Two thumbs up! The only problem...which color to choose?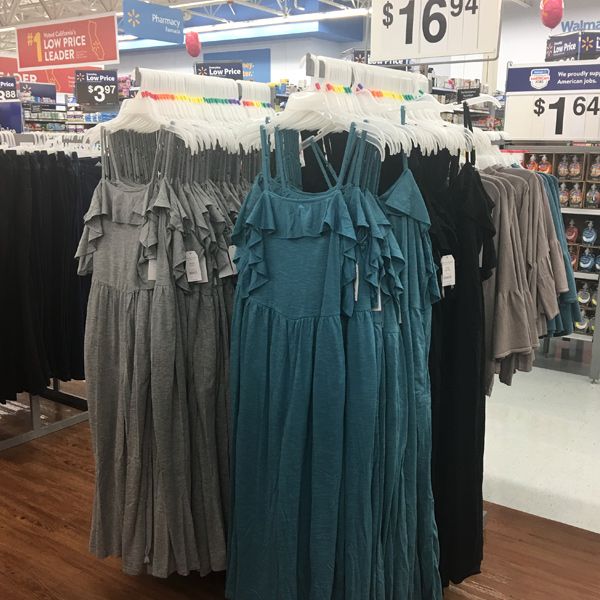 These ruffled T-shirts ($10.94) were super stretchy and long in length, making them perfect for tucking into skirts or pairing with leggings. Not pictured - a stylish charcoal grey version which almost made it into my basket. I might be going back to Walmart soon for another look.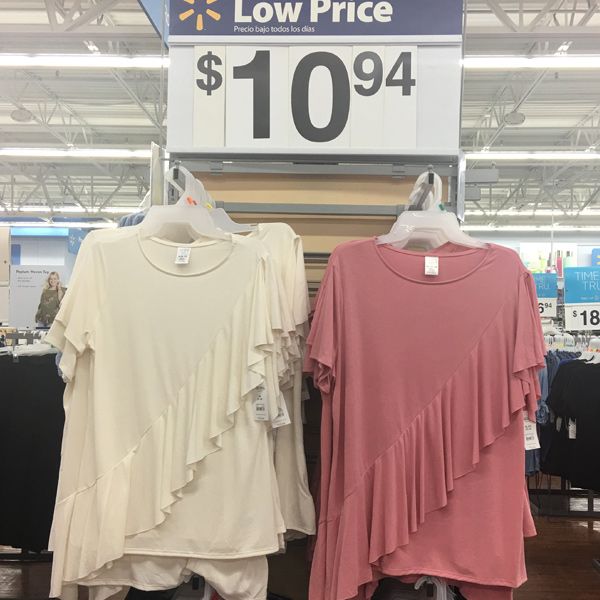 The cold-shoulder crochet top ($13.44) was made of heftier fabric than other Walmart brands, and I love the pretty shade of pink on the right.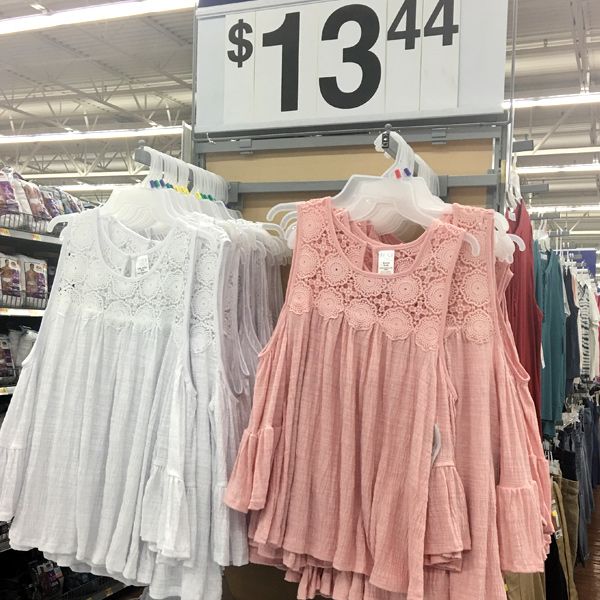 The embroidered tie-sleeve top ($15.44) is made of cotton poplin and comes in four colorways. I took home the black one with white embroidery. It's comparable to other cotton blouses that retail for five times the price that I've seen at Saks or Nordstrom. It has a loose fit and can be worn off-the-shoulder or on.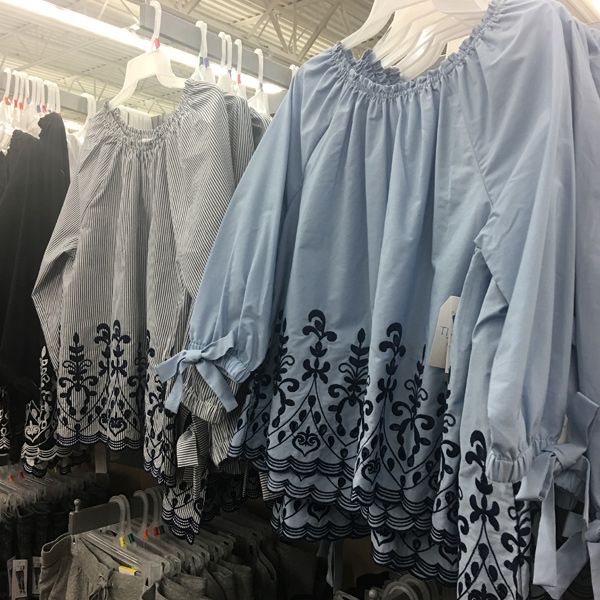 I look forward to seeing more from this brand, especially shirts, dresses, and footwear. They seem to be on the right track in terms of trends, colors, and better fabrics. I'm eyeing these bow sandals and this bell sleeve cardigan. Shopping note - the goods look much better in person than online.
Sizing note - the sizing is more like Women's sizing than Juniors'. I am a small in Time and Tru and the pieces I tried (including swimwear) run true to size.
This post contains affiliate links and I may be compensated if purchases are made by clicking links.
Keep up with my shopping adventures on social media @thekeytochic.
See more by Time and Tru: