As the chunky dad sneaker trend began to grow on me, I caught a glimpse of the Stella McCartney Eclypse sneakers while browsing athletic shoes online. It was love at first sight. I saw a few styles that interested me on Stella McCartney's site and on net-a-porter, which led me down the Eclypse rabbit hole. There were so many styles and colors to choose from. I narrowed it down to the elusive animal print Eclypse sneakers with pink color blocking and sporty velcro straps. Something about the bright pop of colors, simple velcro straps, and chunky sole instantly appealed to me. These were not boring or typical sneakers.
March 18, 2019 update - Shop the newest colors and styles here: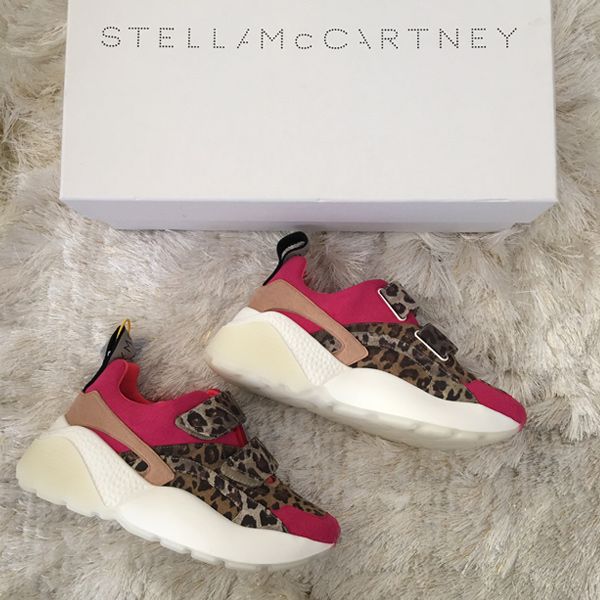 In my online quest for information about the Stella McCartney Eclypse sneakers, I was unable to find more specific fit and sizing details. How did the sneakers run? Were they well cushioned? Were they easy to break in? I scoured social media and luxury retailer sites for clues and reviews. Unable to find any Stella McCartney Eclypse sneaker reviews, I relied upon the size guides that claimed that my size, a U.S. size 7, would be a Eur size 37. After finding the style I wanted and buying them from a retailer halfway across the world, I realized with much disappointment that they run small and are narrow in the toe box. Hence, the reason for this Stella McCartney Eclypse sneaker review. I've never bought Stella McCartney footwear before, and didn't know what to expect. I did know that the sneakers were made of man made materials since Stella McCartney does not use animal products. I worried about whether they'd be breathable, would they stretch, etc. With a price point upwards of $600, they are quite an investment, so I'm hoping this review helps anyone else looking for info on the Eclypse.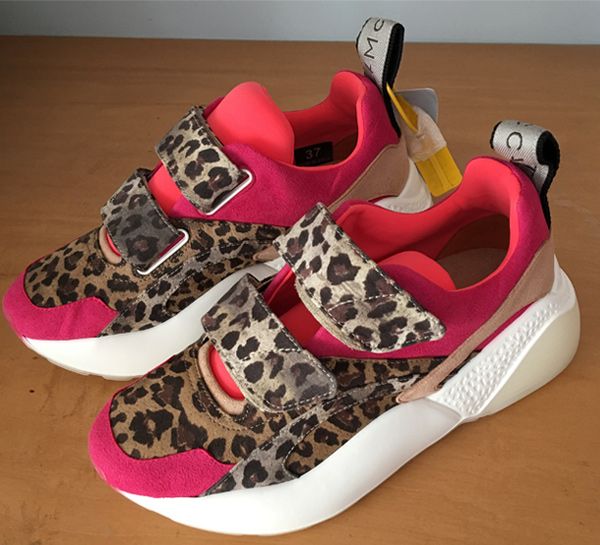 In terms of sizing, I wear a Eur 38 in the Eclypse. So a U.S. size 7 wears a Eur 38 in my opinion. Don't always trust the size guides! The Eclypse sneakers seem to run very narrow, so if you have wide feet, go up a size. The two velcro straps don't allow for as much adjustment as lace-up styles do, but I adore the simple, sporty look of them. Another thing I love is the thick sole, which adds two inches (50mm) of height while being comfortable. It does add weight to the shoe, so they're not as lightweight and breathable as my workout shoes. Fortunately, they are supportive and well cushioned. The padded tongue contributes to the sporty vibe. I don't intent to wear these during workouts, but more as a casual everyday shoe. The neoprene material is thick and easy to clean, giving the sneakers a well-constructed and expensive look. The pull tab in the back makes them easy to slip on. I'll be wearing mine with thin socks to avoid any blisters during the break-in period.
Ready to dip your toes into the chunky sneakers trend?
Shop Stella McCartney Eclypse sneakers:

Get the look for less by Steve Madden:

Shop more sneakers:


Wear them with:


This post contains affiliate links and I may be compensated if purchases are made by clicking links.