Since their debut in 2013, Stuart Weitzman's 'The Nudist' sandals have graced the feet of celebrities such as Rosie Huntington-Whiteley, Reese Witherspoon, Olivia Munn, and Diane Kruger. They've been spotted on countless red carpets throughout the years, and given their many admirers, they've reached beyond trend status and into classic territory. The minimal two strap strap style allows the wearer's outfit to steal the spotlight, so it's no surprise that their sleek, timeless design makes them footwear favorites season after season. They go with almost anything. Plus, the skinny ankle straps help to elongate the legs and show off the pedicure, making them the ideal heels to wear for weddings, proms, parties, and memorable nights out.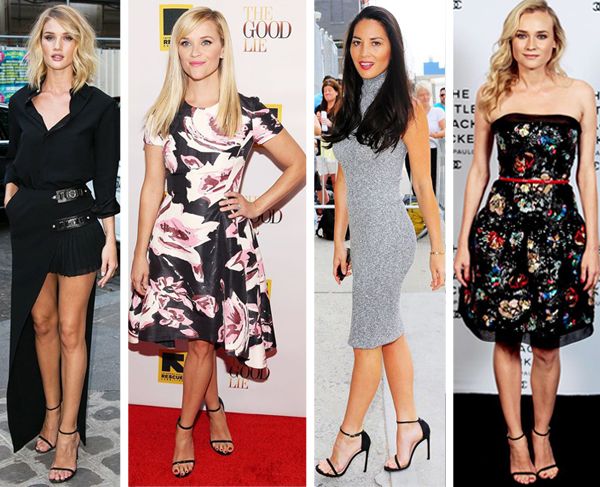 While a pair of
Nudist sandals
will set you back about $398
, there are plenty of look alikes for less than $110. Below are my top picks for all budgets.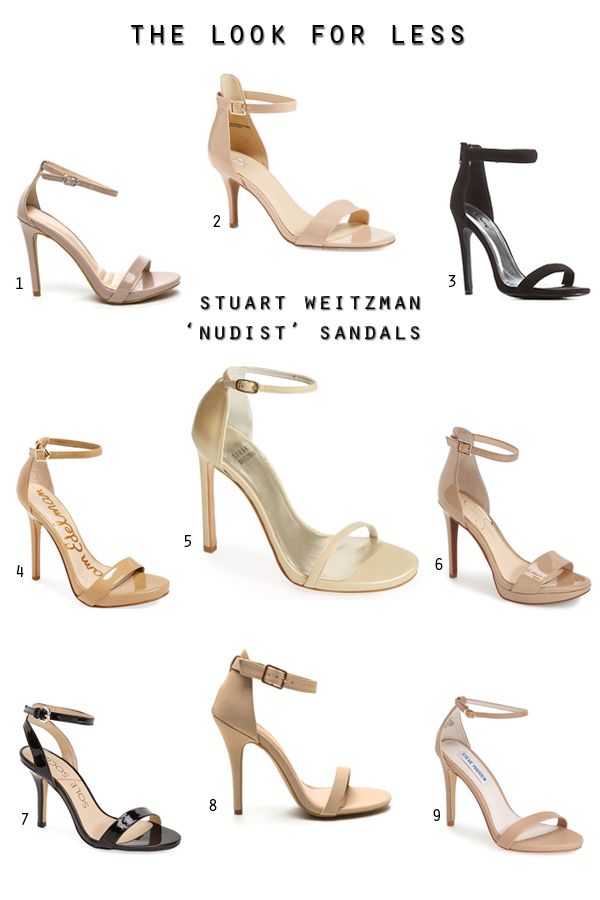 1. Go Jane 'Single Strap Life' sandals, $22.80
2. BP 'Luminate' sandals, $59.95 (many colors available)
3. Qupid sandals at Charlotte Russe, $32.99
4. Sam Edelman 'Eleanor' sandals, $109.95 (similar style for 2017)
5. Stuart Weitzman 'Nudist' sandals, $398 (many colors available)
6. Jessica Simpson 'Vaile' sandals, $88.95 (other colors available)
7. Sole Society 'Talia' sandals, $59.95 (in silver, black, or nude).
8. Go Jane 'Ready to Single' sandals, $22.70 (also in black)
9. Steve Madden 'Stecy' sandals, $79.95 (also available here)
January 28, 2018 update - Shop the latest under $100:
January 24, 2018 update - Browse the newest styles for less:
September 11, 2017 update - Shop the look under $50:

See styles under $100:

Wear them with:

June 19, 2017 update - Get the look for under $50:
Styling ideas:
June 13, 2017 update - Shop styles for summer:

This post contains affiliate links and I may be compensated if purchases are made by clicking links.
Shop single strap sandals: