It's that time of the summer. August is almost over, and I've just returned from my tenth season of MAGIC Market Week. After sifting through my photos, I've noticed some recurring trend themes for Juniors. This season, there's a shift towards more retro details, a nod to social media with emoji embellishments, and new color palettes to reflect the seasonal shift towards autumn.
March 7, 2017 update -
See 6 key spring/summer 2017 denim trends for Women.
March 6, 2017 update -
See this
spring summer 2018 fashion trend forecast
on The Key To Chic featuring 4 key themes for Women.
November 29, 2016 update - See the latest denim trends:

October 3, 2016 update - See 12 top fashion trends for fall 2016 and winter 2017.

August 24, 2016 update - See six trends for fall 2017 and winter 2018 on my other blog The Key To Chic.
Here are the top seven trends that I scouted:
1. Gold Standard
Mustard is having a moment right now, with various iterations from marigold and burnt buttercup showing up on boho blouses, pleated midi skirts, and woven tops.

2. The Gucci Girl
It's no surprise that Alessandro Michele's influential and madcap mix of prints and colors for Gucci is influencing the fast fashion scene. Think over-the-top meets 1970s meets granny chic. This look is all about mixing the unexpected and not taking fashion too seriously. The striped knits, embroidered denim, souvenir jackets, and metallic finishes that I saw at many booths can all be traced back to the Gucci runway.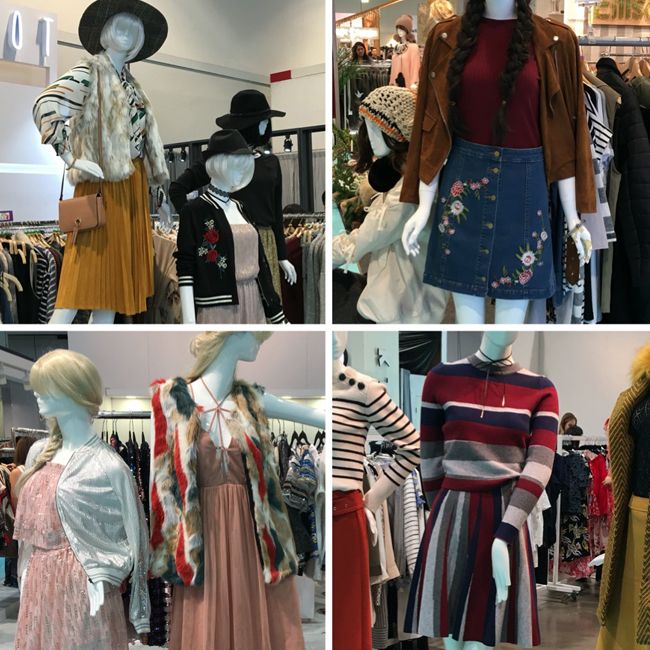 3.Souvenir Style
Embellished souvenir and bomber jackets, another style that we can thank Gucci for, are a key item for Juniors this fall. I lost count of all the jackets I saw at the trade show. They're done in mixed media fabrications, embellished with patches or embroidery, and made sporty with striped trims. For a modern vibe, style them with jumpsuits and sparkly dresses.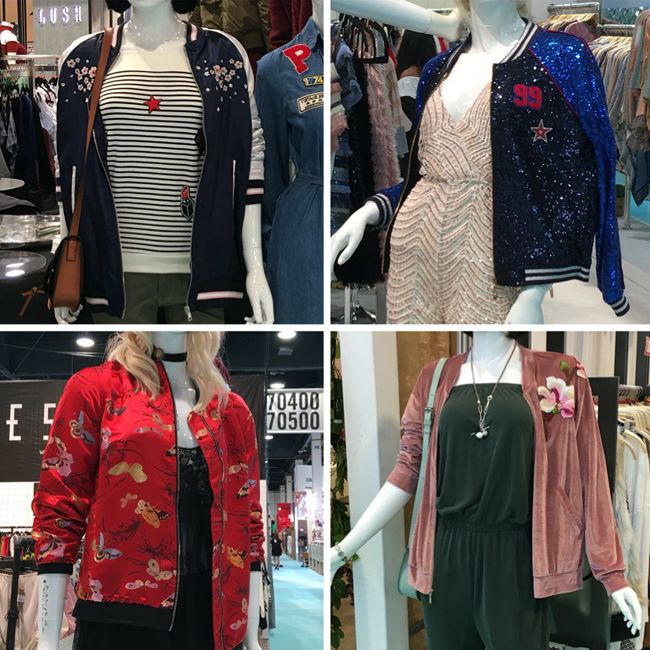 4. Show Some Shoulder
It's still all about the off-the-shoulder silhouette that picked up momentum last year, although present variations include straps, crossover details, embellished sleeves, and ruffles.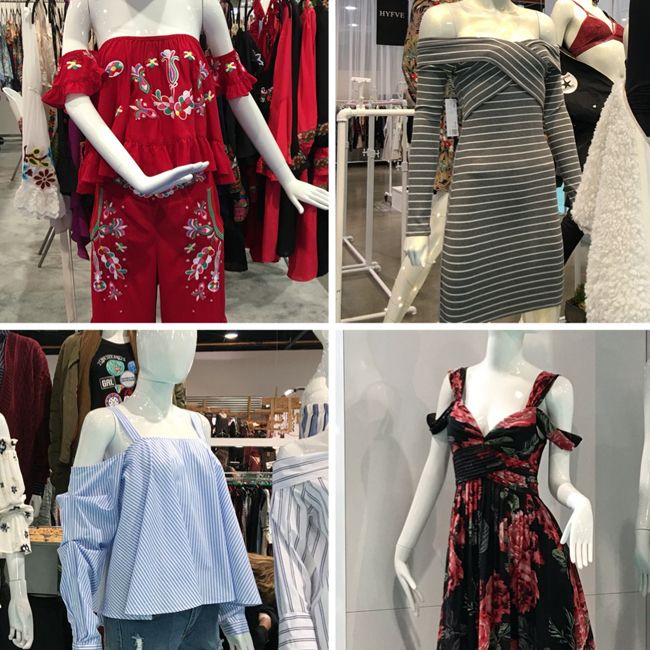 5. Patches, Please
Emojis and tongue-in-cheek patches adorn denim, handbags, and footwear this fall, giving these casual styles a strong nod to the social media-obsessed world we live in.

6. Lace-Up Looks
The lace-up looks from the past few seasons continue on in the form of slouchy knitwear, printed dresses, and bodycon skirts. The trend has evolved from lace-up necklines to lace and tie-up embellishments in unexpected places.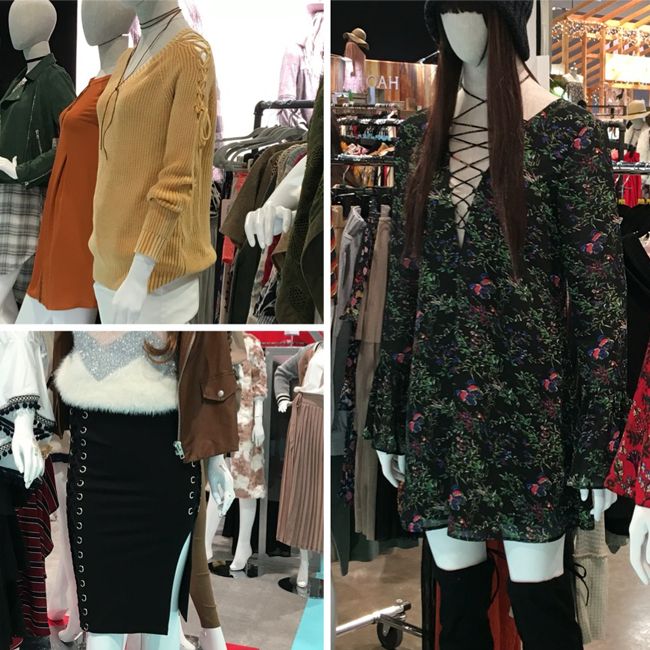 7. Sleeves on Fleek
Sleeves take center stage with exaggerated volume. I spotted bell shapes, tiered styles, and pom pom trims.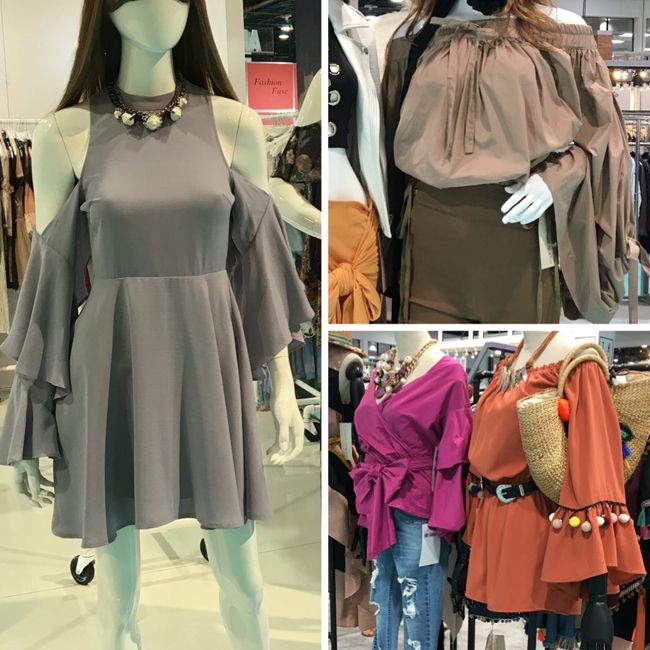 See more trend previews, retail reports, and exclusive photos on my Snapchat and Instagram stories @thekeytochic.
See the top 7 footwear trends for fall 2016 and winter 2017 in my footwear report.
Fall 2016 and beyond: