While we all know the timeless appeal of the popular
Gucci Princetown loafers
, the newer embellished
Princetown loafer
mules are experiencing their time in the style spotlight courtesy of the more-is-more aesthetic of Alessandro Michele. Fabricated in decadent brocades, vibrant embroidered designs, and fur trimmed versions, the latest
Gucci loafer
mules are both elegant and edgy at the same time. The easy-to-wear open back/slip-on silhouette makes them comfortable, casual, and effortless. Style them like your favorite blogger or celebrity with of-the-moment cropped denim, understated monochromatic looks, midi dresses, or even track pants. They are the perfect way to amplify your outfit from the ground up.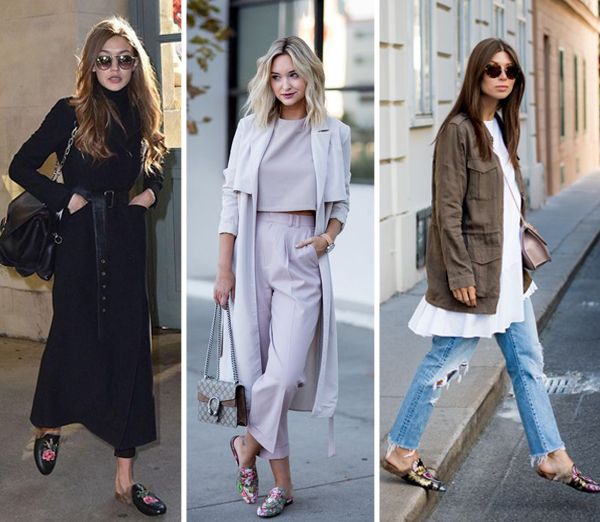 Shop the Gucci Princetown loafers: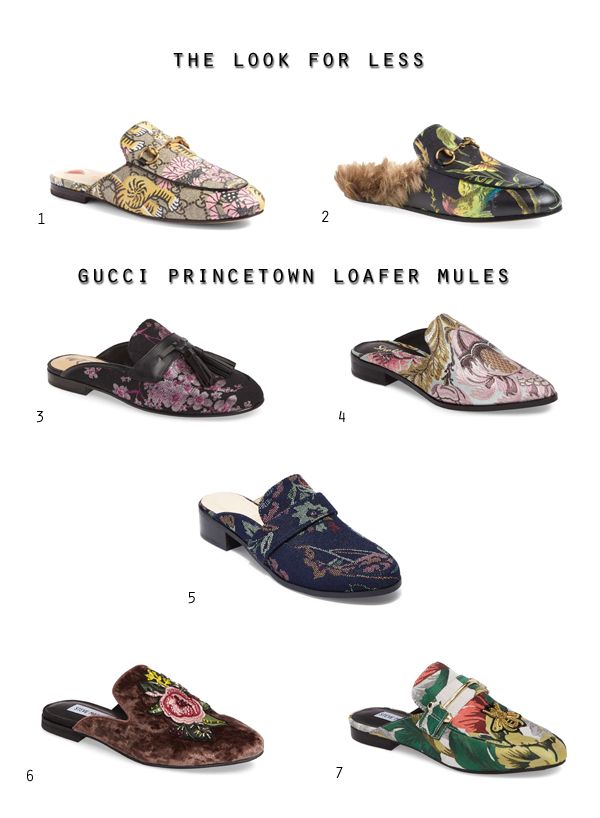 Pictured above:
1. Gucci Princetown Bengal slipper, $750
2. Gucci Princetown fur loafer mules, $995
3. Sam Edelman Paris loafers, $129.95
4. Shellys London Cantara loafers, $69.99 on sale
5. Me Too Jada loafers, $89.95
6. Steve Madden Hugh mules, $89.95
7. Steve Madden Kera mules, $59.95 (also in black for under $60 and in many more colors here)
March 21, 2018 update - Shop on-trend mules and slides for less than $110:
Style them with:
March 19, 2018 update - Shop mules under $140:
September 30, 2017 update - See options under $90:

Shop this style pictured below under $25 by Merona, or this brocade version also under $25.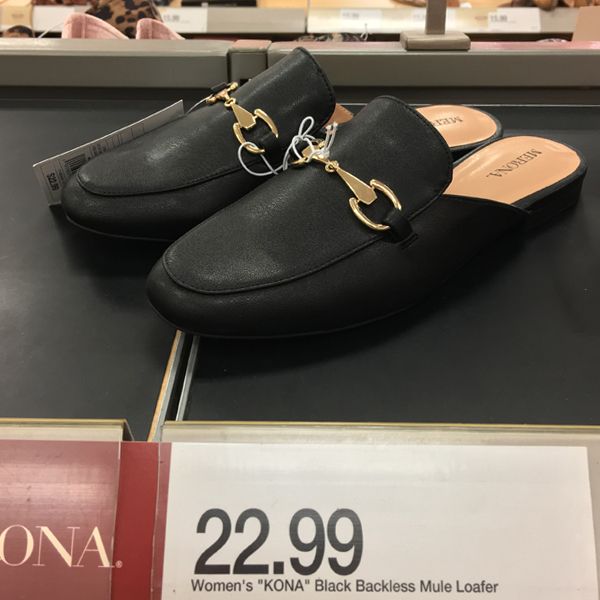 Wear your mules with:


Shop styles for less:


This post contains affiliate links and I may be compensated if purchases are made by clicking links.
Shop mules:

Shop Gucci: