There's been a lot of talk on my blogs recently when it comes to 2017 denim trends, and with good reason. The resurgence of denim in many embellished and reworked forms is right in line with the athletic, casual, and comfort-based silhouettes that are driving Women's fashion trends right now. With heavy influence from the likes of Gucci, J.W. Anderson, Vetements, Miu Miu, denim is more interesting than ever. Having just returned from the WWDMAGIC trade shows, there are a variety of runway-influenced themes dominating the denim market in 2017-2018. In this post, I'll be highlighting six key trends as scouted right from the trade show floor.
February 21, 2018 update - See five key 2018 denim trends for Women in my MAGIC trade show report.
September 26, 2017 update - Explore emerging denim trends:

September 14, 2017 update -
See 9 key
fall 2017 winter 2018 fashion trends
in my retail report.
September 2, 2017 update - See high end denim updates:

July 25, 2017 update - See top denim themes:


1. Embroidered and embellished. From delicate floral embroidery to fun emoji patches, this theme is all about customization and character. Choose from iron-on patches (like these adorable ones) and create a D.I.Y. project, or opt for decorated florals inspired by Gucci (like this denim jacket), Stella McCartney, or Maje.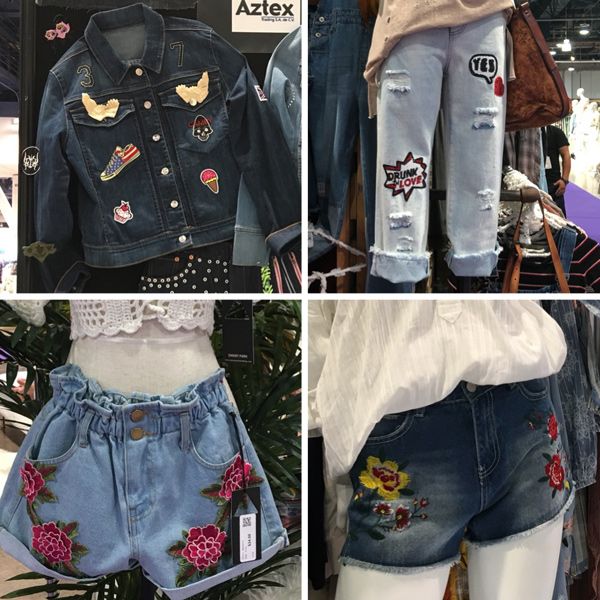 Shop embellished denim:

2. Distressed and destroyed. The more distressed, the better. Holes, shredding, and deconstructed details were everywhere this season. Notable styles include the distressed mini skirt and boyfriend jeans.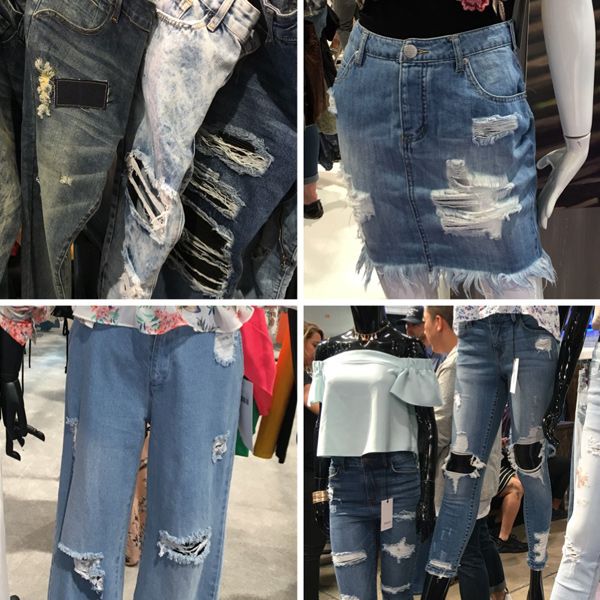 Shop distressed denim:

3. The trucker trend. A key item moving into 2017 is the oversized denim jacket, a.k.a. the trucker jacket. The newest way to wear it? Worn off the shoulder (inspired by this Balenciaga jacket) with sleeves rolled up in a nonchalant way.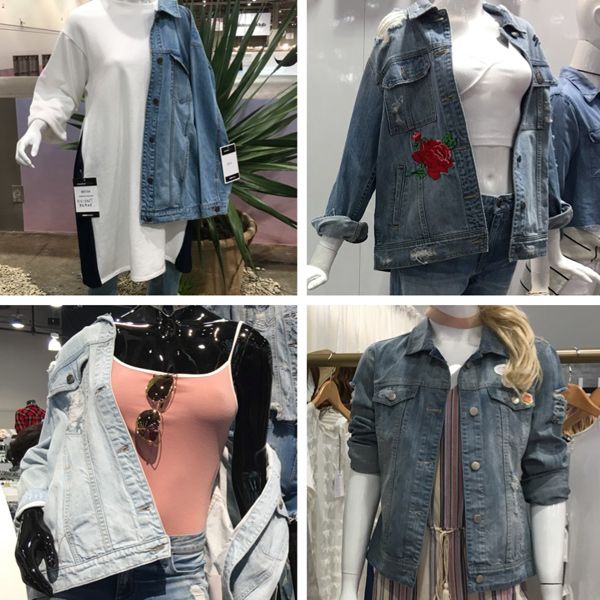 Shop trucker jackets:

4. Artisanal statements. Denim takes on a boho edge with crafty details such as beading, floral motifs, colorful embroidery, and tassels.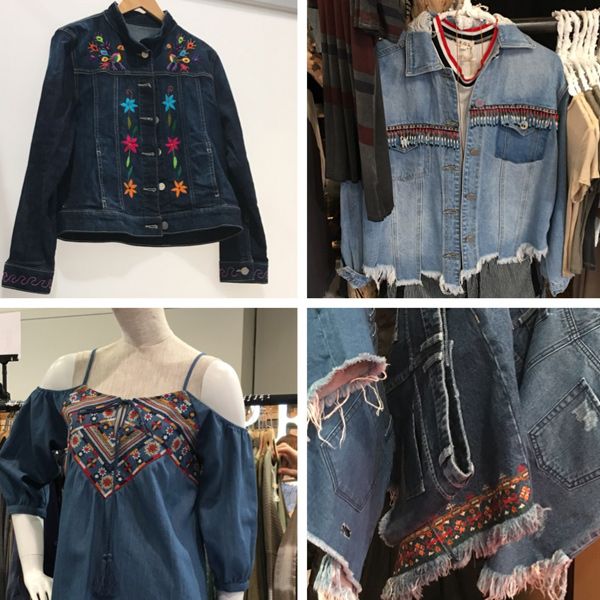 Shop embellished artisanal denim:

5. Frayed fringe and raw hemlines. All eyes are on hemlines as frayed, shredded, and raw hems create an undone look. The stepped/uneven hemlines inspired by Vetements from past seasons has evolved into a straight hemline with a messy, frayed look.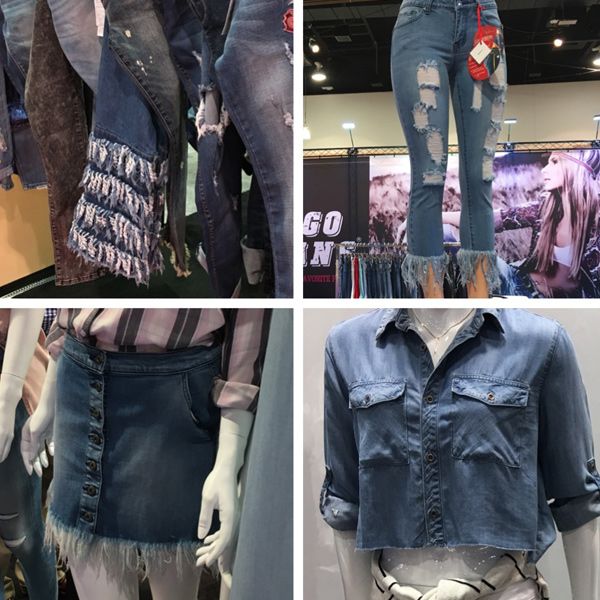 Shop frayed denim:

6. High-waisted shorts. An important silhouette for spring/summer, high-waisted shorts were balanced out with updated distressing, embroidery, and woven tops. Most styles hit just above the navel, and pair easily with '90s styles including ruffled tops, bodysuits, and crop tops.
Shop high waist shorts:

For more trend updates, shopping reports, Insta stories, and forecasting info, follow along on social media @thekeytochic.
This post contains affiliate links and I may be compensated if purchases are made by clicking links.
July 18, 2017 update - Browse more denim trends:

June 10, 2017 update - See summer denim:

See more denim themes: