New year, new shoes. Fortunately, Target just received their spring shipment of
dv by Dolce Vita
footwear. Do you live in a colder climate? I know it may be hard to think about buying or wearing sandals when your feet would rather be buried in a cozy pair of UGGs. Spring will be here before you know it! With visions of warmer days ahead, I tried on a few styles by dv that caught my eye. I'll be sharing my thoughts on comfort and fit in this review.
September 18, 2017 update - See the latest:
See new fall styles by Dolce Vita:
June 27, 2017 update - Shop main line Dolce Vita:
May 4, 2017 update - See my new favorites: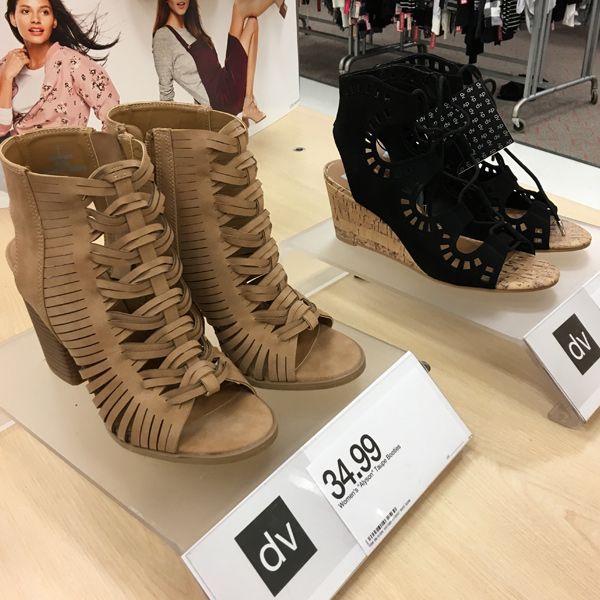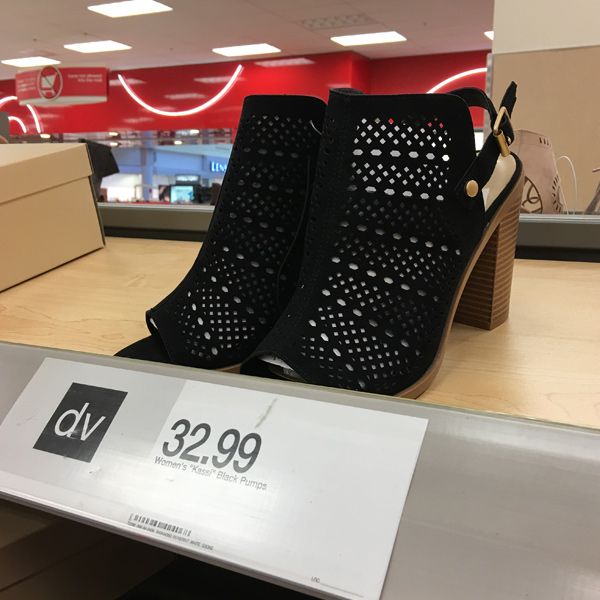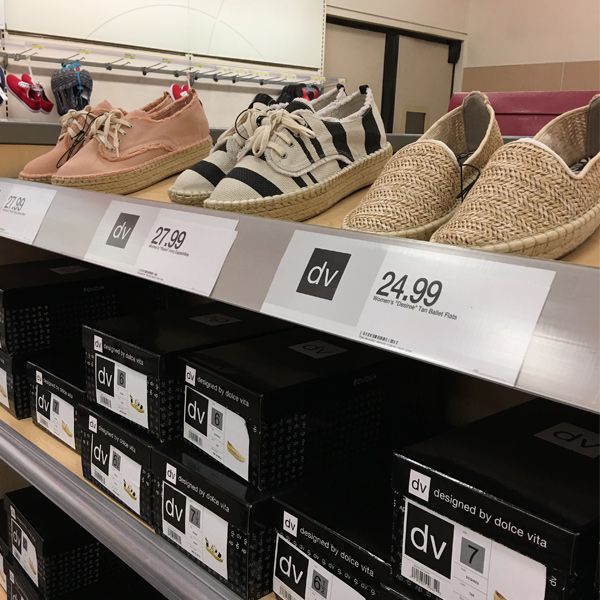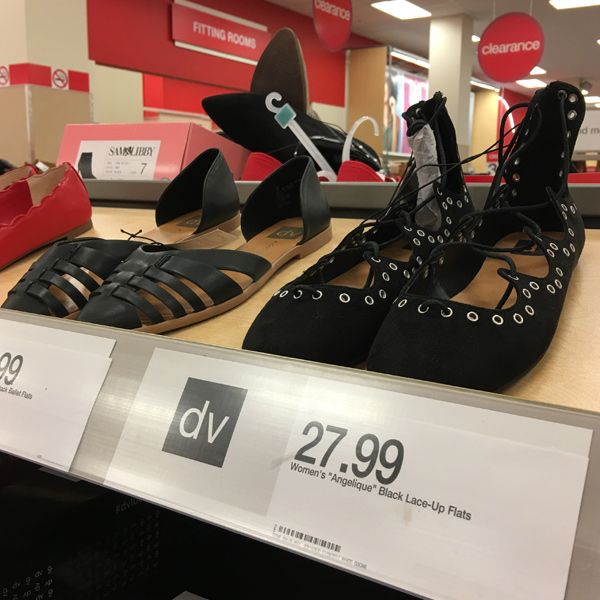 The first pair I tried is the Marybeth laser cut cork wedge sandal ($32.99). It runs true to size and is surprisingly comfortable. They look similar to the Dolce Vita Lamont wedges ($180.) The 2.75" wedge heel is a nice, moderate height for wearing for long periods on your feet, while the laces allow for a custom fit. They also come in taupe. I'd style these with cropped trousers, midi dresses, and rompers for spring. Two thumbs up for this style!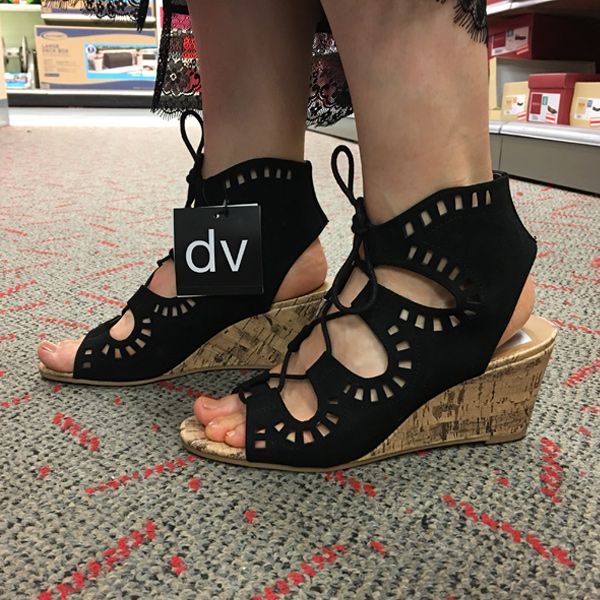 The Roxie espadrilles run slightly small and unfortunately, I found them to be stiff. I'd probably develop blisters on the back of the heel from these, as espadrilles don't usually work well for me. They have a nice neutral color that makes them look sporty or preppy depending on how they're styled. There's a striped version as well. The verdict? I like them but they are not for me in terms of comfort. They are similar to the Dolce Vita 'Zain' sneakers.
The Angelique lace-up flats are similar to the Isabel Marant Leo flats, and I found them to run true to size. They were comfortable, with extra long laces so you can tie them up the leg if you wish. There's a zip in back, which is convenient. I love these paired with cropped black skinny jeans, ballerina skirts, or midi dresses. Like the wedges, these are another favorite from the spring dv collection.
Catch up with my shopping discoveries, trend reports, and fashion favorites on Instagram stories and Snapchat @thekeytochic.
This post contains affiliate links and I may be compensated if purchases are made by clicking links.
Shop dv by Dolce Vita at Target:

Shop 2017 shoe trends: