It's one of the most sought after handbags, and with good reason. It's been a fashion editor favorite for a few seasons, and it's refreshingly simple silhouette is the ideal antidote to the logos and embellishments that adorn so many other designer handbags. The often wait-listed and hard-to-find Mansur Gavriel bucket bag (treat yourself and order your Mansur Gavriel bucket bag here) has quickly achieved 'it' status thanks to its minimal, boxy shape, playful bow detail, and $500 - $700 price points. If you're not ready to splurge and you're seeking the chic bucket bag look for less, there are myriad options to choose from for all budgets.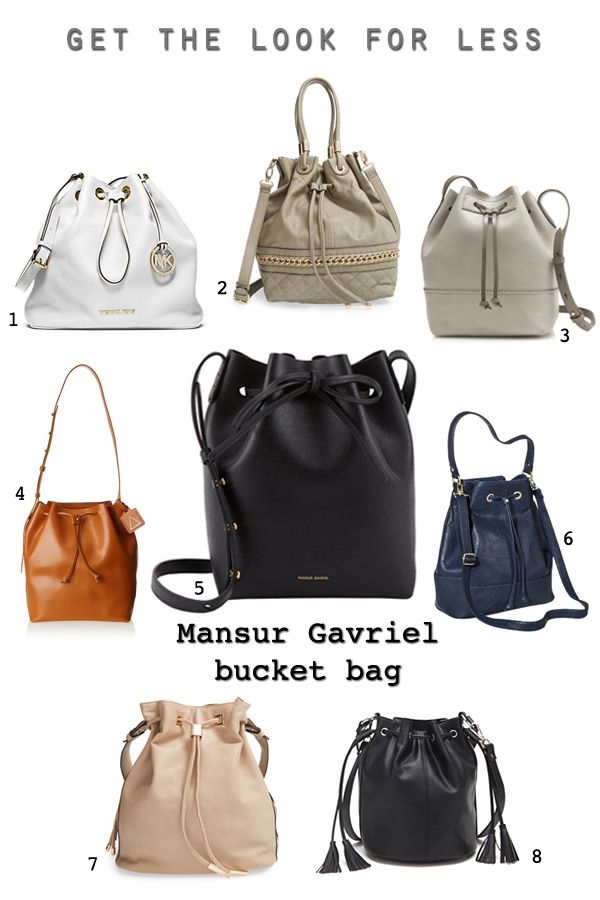 1. Michael Kors, $156.45
2. Sole Society, $49.95 (also comes in camel)
3. J.Crew, $138 (also comes in fatigue and stone)
4. Kelsi Dagger, $141
5. Mansur Gavriel, $625 (or pre-order many other colors and sizes). Shop the large bucket bag in beige.
6. Merona, $19.99
7. Sole Society, $54.95 (also comes in black)
8. Forever 21, $29.90 (or shop this black style for under $35)
June 25, 2018 update - Shop bucket bags under $300:

January 28, 2018 update - See the newest bucket bags for less:
January 24, 2018 update - Shop new bucket bags:
March 4, 2016 update - Shop the real deal for spring 2016:

See more bucket bag options or treat yourself to the real thing.
October 29, 2015 update - shop the large Mansur Gavriel bucket bag in beige.
Nov. 7, 2015 update - I found a good look alike in black for under $35.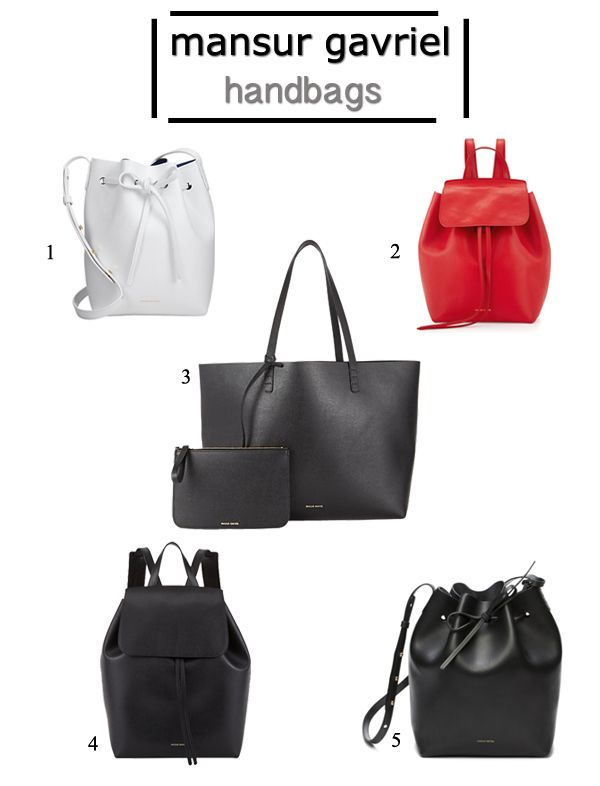 See look alike options:

Where to buy a
Mansur Gavriel bag
? Shop a selection of
bucket bags and totes here
for fall 2015 and winter 2016.


This post contains affiliate link and I may be compensated if purchases are made by clicking links.
Shop bucket bags: