This post contains affiliate links and I may be compensated if purchases are made by clicking links.
Welcome to another installment of Sam & Libby for Target. Shoes are my everything, and since Target is a frequent haunt of mine, it only makes sense for me to review the Sam & Libby for Target collection. You might recall the review I wrote of the line when it debuted last spring. It was May, and I was awaiting some ankle boots. Fast forward to September, and they certainly delivered. I tried on a few of my favorite picks in store and I'll be sharing my first impressions on fit and comfort.
Here's what I loved about the fall 2013 collection:
Lots of ankle boots to choose from

Fun design details such as buckles, animal prints, and studs

A wide variety of styles from ballet flats and pointy pumps to flat boots

Prices all under $50

Most styles run true to size
Here's what I did not love about the collection:
Some of the faux leather materials felt stiff

The knee boots ran small for me
May 25, 2017 - See new styles for spring/summer 2017: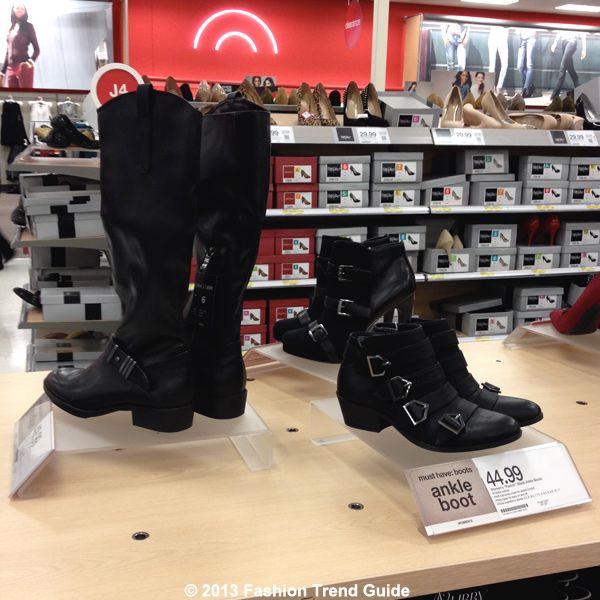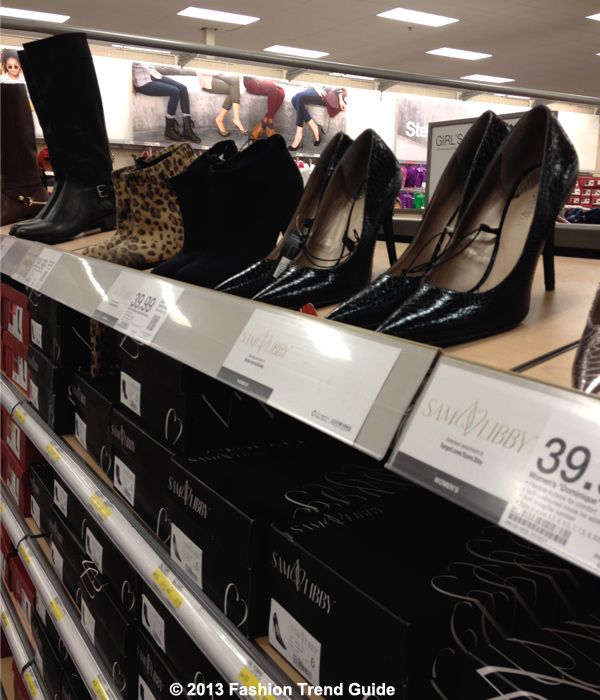 The Brynn ballet flats below had great cushioning and felt nice, but unfortunately, flats just don't work for me. I appreciated the sparkly cap toe and bow detail, as it adds a chic, feminine touch. Loved the versatility and that they can be dressed up or down.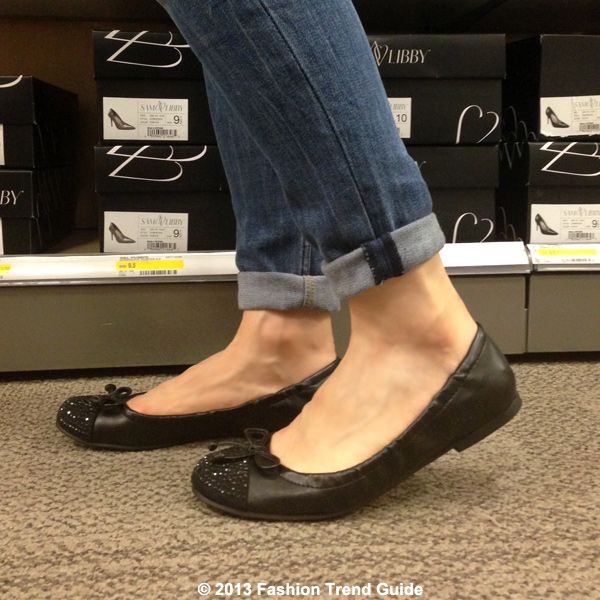 The Dominique pumps below were more comfortable than I was expecting. I went half a size up because my regular size 7 wasn't available. They are super pointy, but were easy for me to walk in on the carpet. The mock crocodile texture makes them look more luxe, and they're a great option for the office or for special occasions. They also come in a few chic colors. A benefit to pointy pumps? They make legs look longer!
As an ankle boot lover, the Selena boots in leopard print looked interesting to me on the shelf. Once I tried them on, they were more comfortable than the pumps pictured above, but I wasn't crazy about the elastic ankle detail and the color. I would've preferred some more black in the print. These are a slip-on style, and they were easy to put on and take off. I liked the 3.75" heel because it wasn't too high, but it did give me substantial height. On the plus side, these also come in black, tan, and chocolate brown.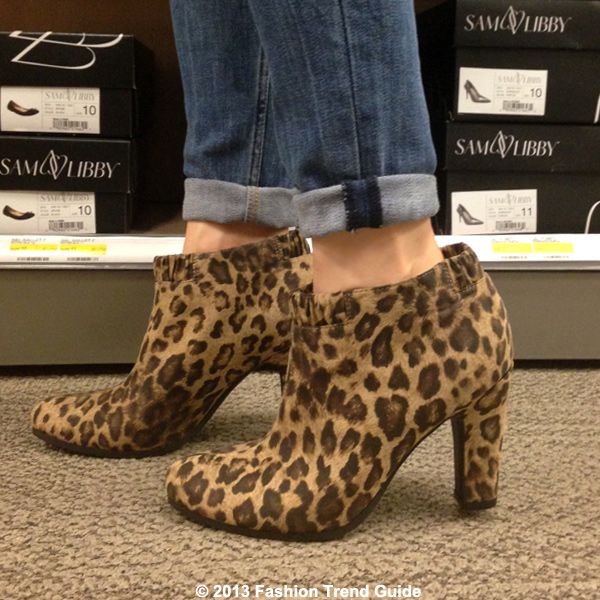 The Kaye boots below win the award for edgiest pair of shoes in the collection. They're similar to this chic suede style by Sam Edelman. The slightly curved heel and buckles give them a sleek, modern edge with a hint of rebellion. The small platform made them easy to walk in, and I found them to be comfortable while I tested them out on the carpet. At $44.99, they're pricier than most Target boots, but they're versatile enough to work with dresses and tights for winter or with cropped skinny denim and cozy sweaters for fall. These were my second favorite pair in the collection. They also come in a black/brown color combination.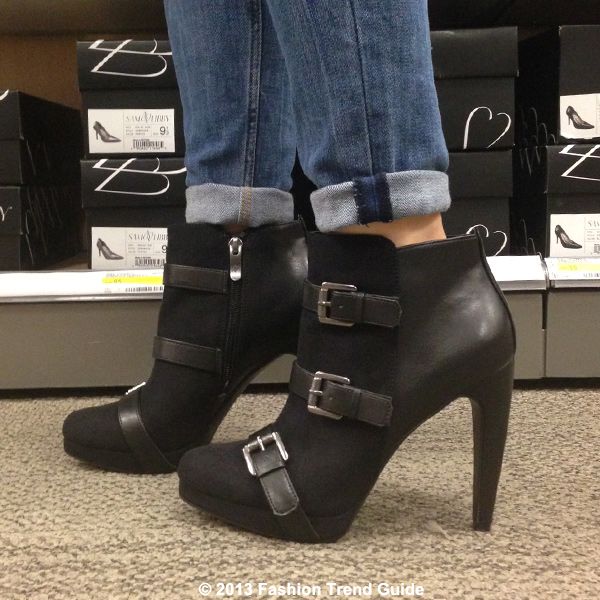 The Parker boots were my least favorite. Why? The inside zip only comes up to mid calf, and once I got them on, they were tight on my calves. Unfortunately, I found them a bit cumbersome and stiff to walk in, and they made me feel like a CHP officer. I recommend going at least half a size up on these unless you have skinny calves.
I saved the best for last. The Paxton boots are so similar to the Sam Edelman Petty boots I own in two colors. Naturally, I love this boot's profile. The buckles lend them a rocker vibe, and the flat heel makes them super comfortable. These came home with me, and after wearing them for many hours, I'm happy to report that they are winners. My only issue is that the heel is soft and doesn't click on the floor the way the Petty's heels do. I went half a size up so I can wear them with insoles and thick winter socks. They also come in cognac. At $44.99, these are must-haves in my book.
If you shopped the collection, or if you have any questions or comments about the shoes, feel free to tweet me
@thekeytochic
and let me know your thoughts! What are your favorites?
* Update! See my fall 2015 Sam & Libby review, my fall 2014 Sam & Libby review and my spring 2015 Sam & Libby review.
Shop Sam Edelman: