There's something to be said for a perfectly tailored dress that fits and flatters in all the right places. Laurel Berman, the Los Angeles-based designer and founder of Black Halo, knows exactly how to create that perfect fit. If Black Halo sounds familiar, it's because countless celebrities such as Tyra Banks, Louise Roe, and Kelly Ripa are fans of the brand, which was founded in 2002. Their trademark sheath dress, the Jackie O, has been seen on many a red carpet.
Black Halo's signature style consists of pencil dresses, structure, and sleek silhouettes combined with strategic tailoring, interesting necklines, customizable zip slits, and gorgeous fabrics from Italy, France, Germany, and (even lace from) New Jersey. They're famous for their "day-to-dinner" or "boardroom-to-the-bar" dresses. Their designs are supposed to make the wearer two inches taller and five pounds thinner. Who doesn't love that!
I had a chance to browse the collection and chat with Laurel Berman at a Neiman Marcus fall preview recently. By the end of the event, which featured informal modeling to an enthusiastic crowd of about forty women, dresses were flying off the racks.
Scroll down for highlights from the event, photos of my favorite dresses, and an exclusive interview with Laurel Berman in which we discuss personal style and the future of the brand.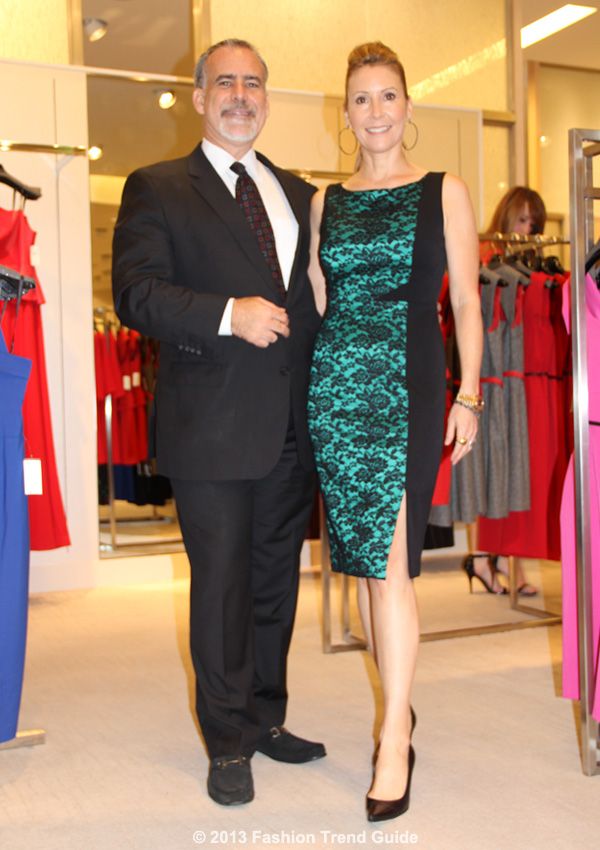 Above, Laurel Berman poses with Bob Lugari, the general manager of Neiman Marcus Topanga, and below, Georgia Ganjeh and Jennifer Fowler of Black Halo pose wearing colorful sheath dresses from the line.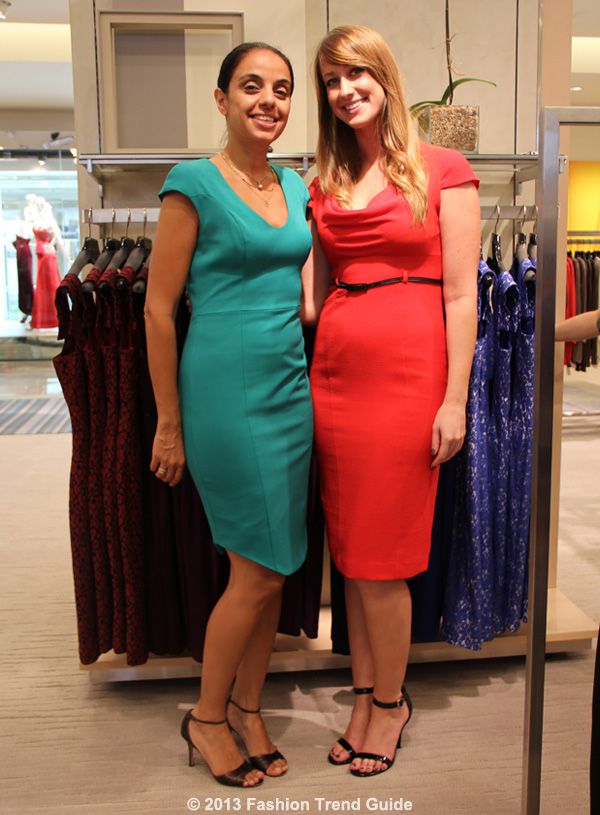 Below, the La Reina off-the-shoulder peplum dress in an on-trend black and white color combination.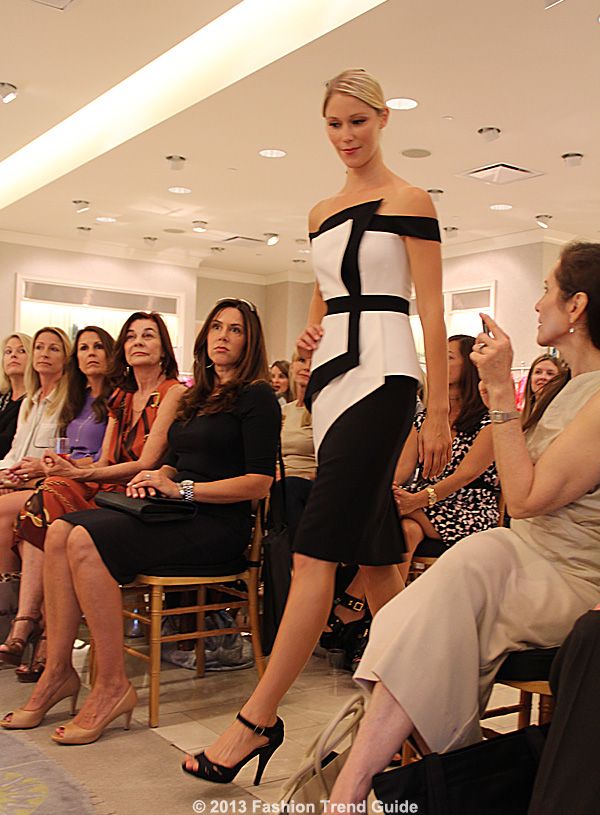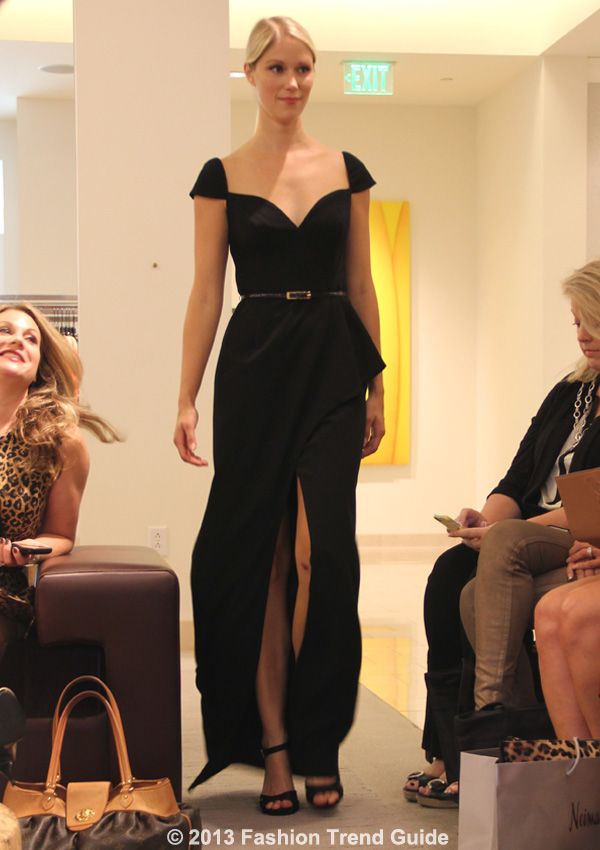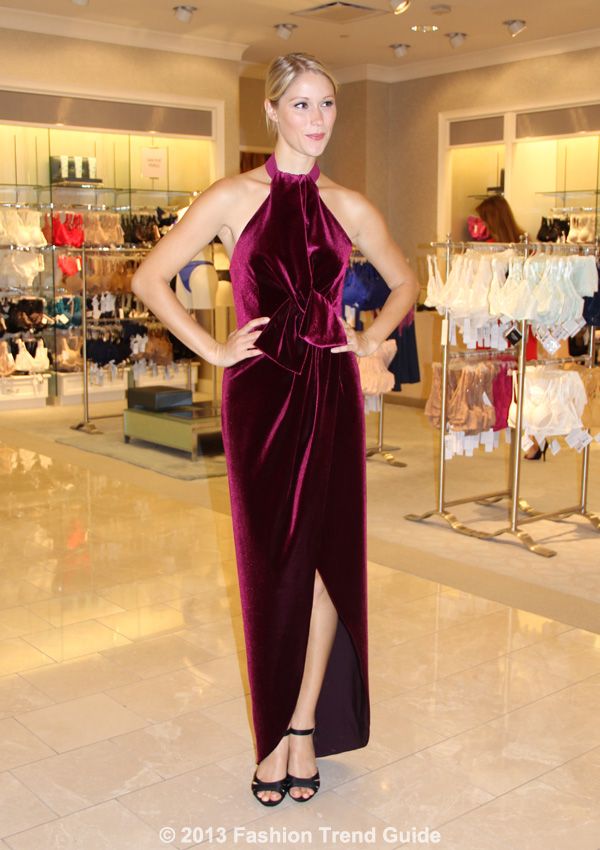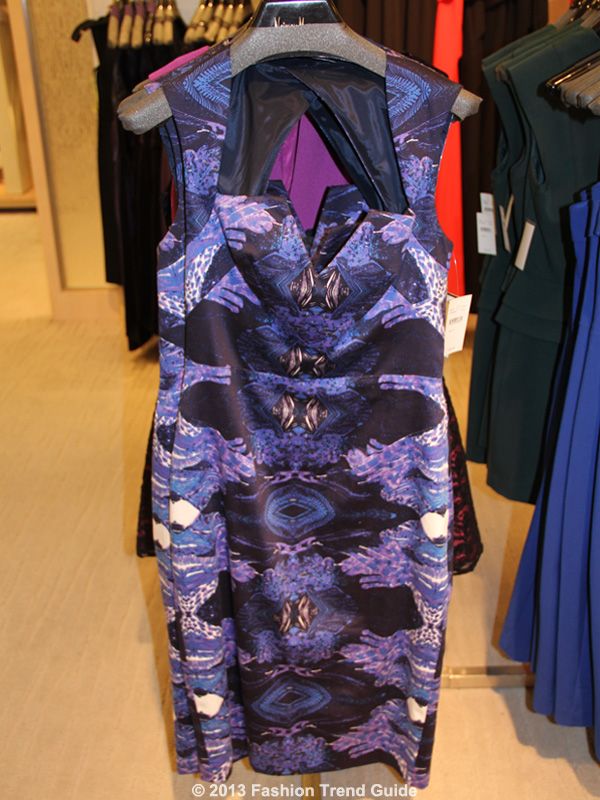 Below, the Drea red leather peplum gown.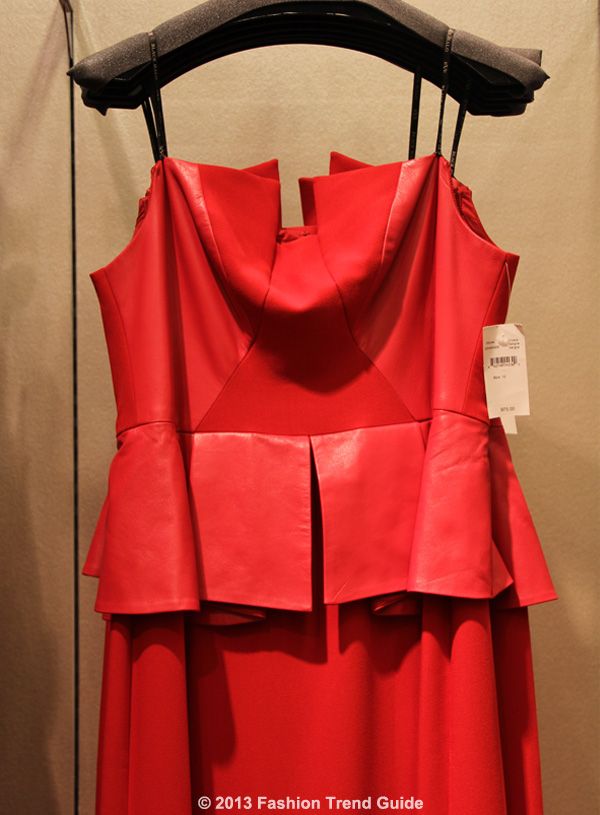 Below, the Laurence cheetah print dress in neutral gray, and the Giovanni peplum mini dress in a killer shade of red.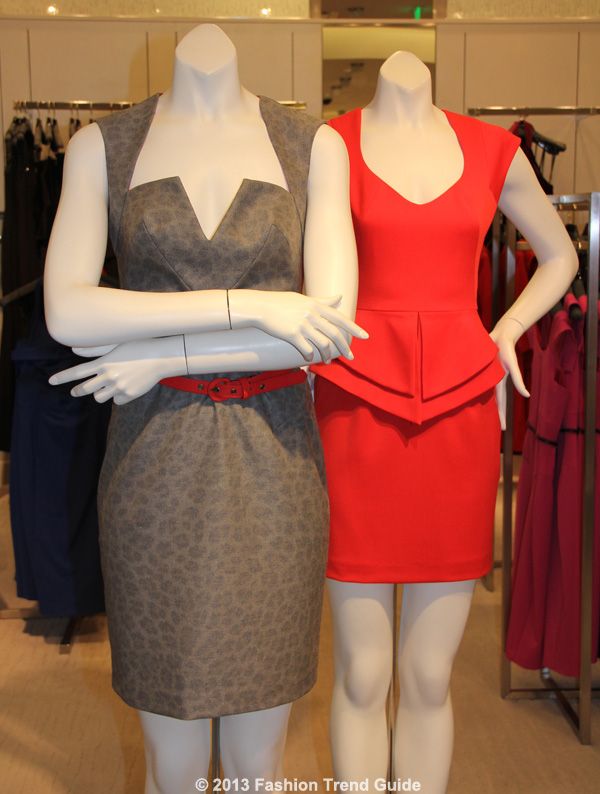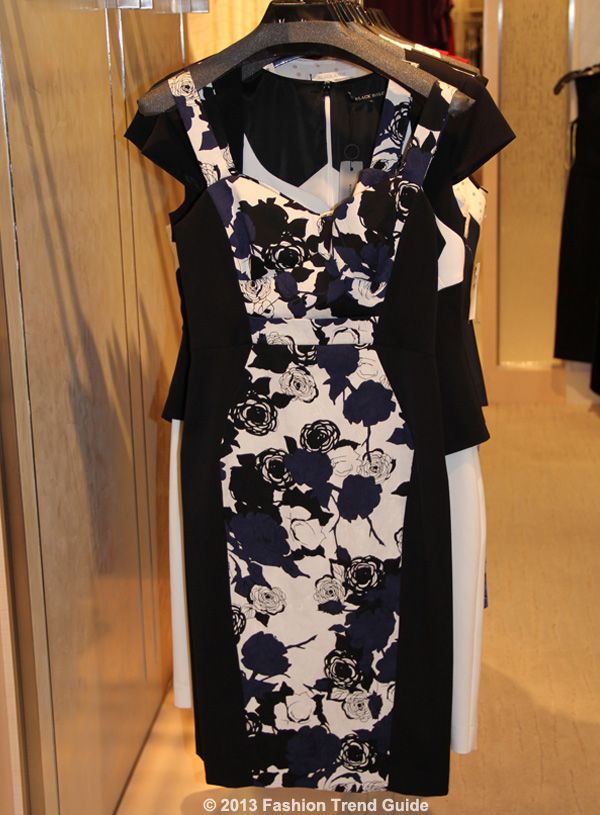 Here's the inside scoop from my interview with designer Laurel Berman:
FTG: How would you describe the Black Halo woman?
LB: Confident, sexy, and polished.
FTG: How would you describe your personal style?
LB: I'm more casual, but when I need to dress up, my style is clean, well-tailored, made of nice fabric, and with something special in the cut, seaming, or detail. I have a bit of an edge. I love breaking the rules. (Hence the name of the brand Black Halo, which designates a naughty angel.)
FTG: Is there a celebrity that you haven't dressed yet that you'd love to dress?
LB: I'd love to dress Charlize Theron and Angelina Jolie.
FTG: If you were going on a weekend getaway and you could only take one piece, what would it be?
LB: The Liam dress is a combination of leopard, black, and a sweater. It's a clean sheath with angora sleeves and neckline and a black bottom. It's really simple and polished.
FTG: Where do you see Black Halo in five years?
LB: We just opened a showroom in New York, and we're looking to grow the brand. I also want to increase our real estate in stores.
FTG: How does living in L.A. influence your designs?
LB: I love the West Coast, the lifestyle, and yoga. It keeps me comfortable in a good space so I can be creative.
FTG: What can we expect to see for spring 2014?
LB: We have a new ball gown for evening that's a solid crepe with a sheen, and a simple strapless ball gown with pockets that comes in coral, white, and metal. The fabric has a sheen like satin but doesn't wrinkle. It has neoprene on the back for stretch and I'm really excited about that dress. There's also ombré, stripes, and more neoprene for evening. We also have a graphic floral with pink, yellow, and dahlia. For daytime dresses, one of my favorite things is two pieces together sold as one - a flyaway cami with a high waisted skirt that comes in two versions.
FTG: Any words of wisdom for aspiring fashion designers?
LB: Don't give up, because it's not an easy business. Stay true to who you are. This line is who I am, and I stuck to my aesthetic. I'm on-trend, but never really trendy. Looking good is always in style!
July 5, 2017 update - Shop Black Halo:


Keep up with Black Halo on social media @BlackHaloStyle.