The Thakoon for Kohl's collection launches on September 10, and I've been studying the lookbook. Whenever a designer's capsule collection lookbook is released, I enjoy looking through the designer's archive of runway photos in order to draw comparisons between their mass market collections and their high end creations. I usually discover quite a few similarities!
The Thakoon for DesigNation at Kohl's line is inspired by London, a city that's near and dear to my heart. It features three-dimensional knits perfect for layering, and a mash-up

of English rose prints, as well as checks and plaids.
It's a feminine tomboy vibe with relaxed silhouettes and a British twist.
(I'm thinking some print mixing for myself will be in order.)
Let's see just how similar the #ThakoonforKohls collection is to Thakoon's recent runway looks.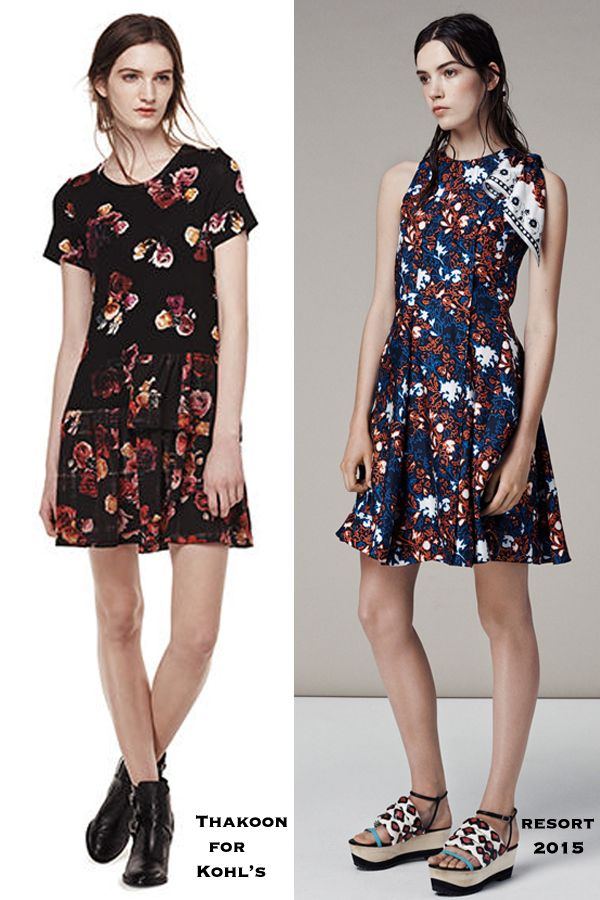 Above, an A-line floral dress in a dark and moody color palette channels autumn perfectly.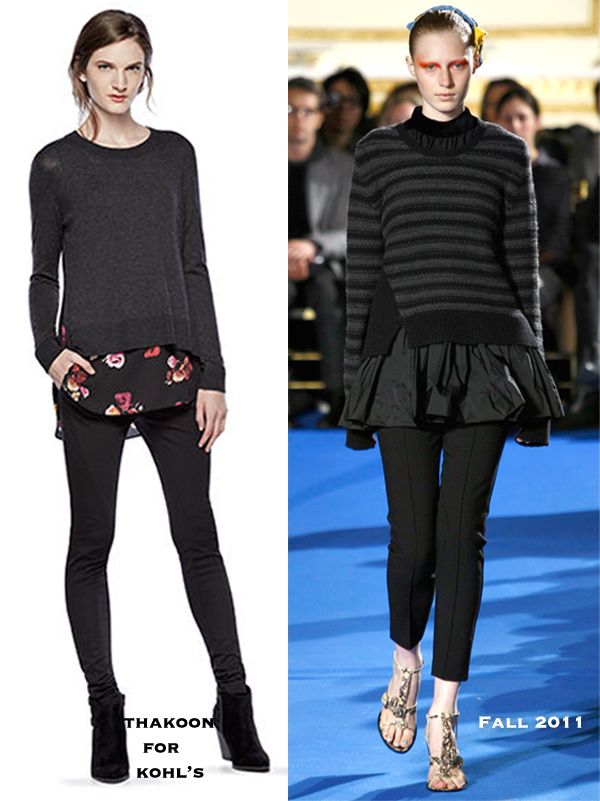 In both of the looks above, charcoal knit pullovers with side vents are layered over slim black pants for a modern look.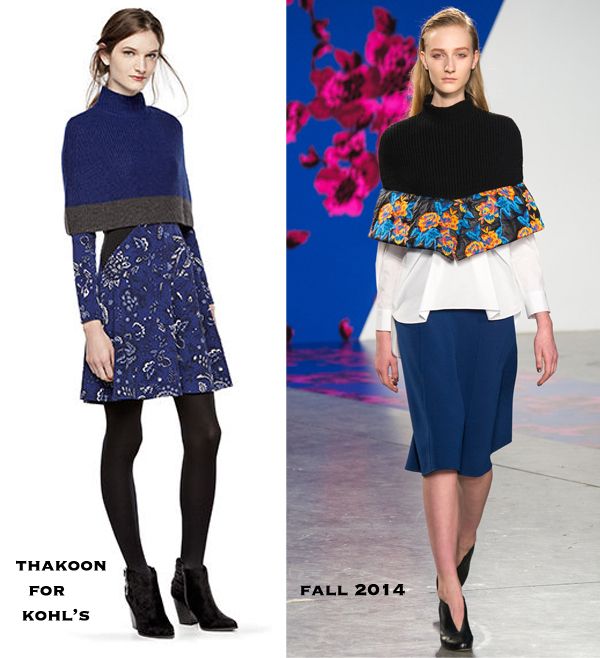 Mock neck capelets with contrasting trims add polish and sophistication to A-line shapes.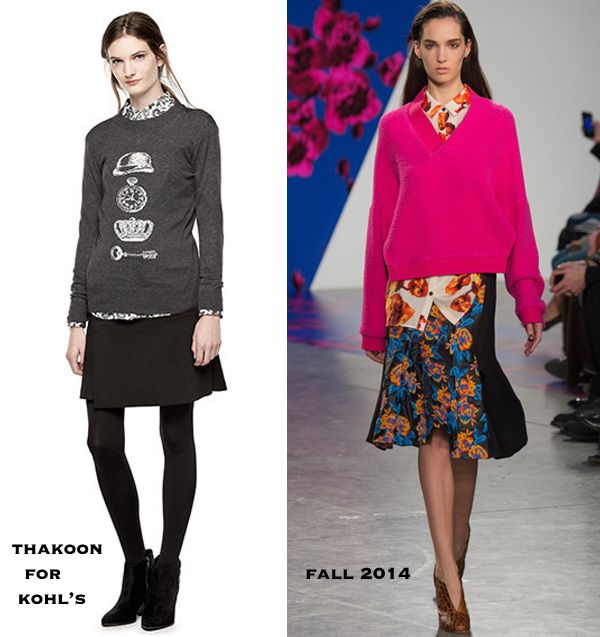 Both of the looks above feature printed blouses layered under sweaters and styled with A-line skirts.
Cozy patch pockets in charcoal grey knits offer warmth for the hands. The garment on the left is actually a hooded scarf, which I'm adding to my wish list.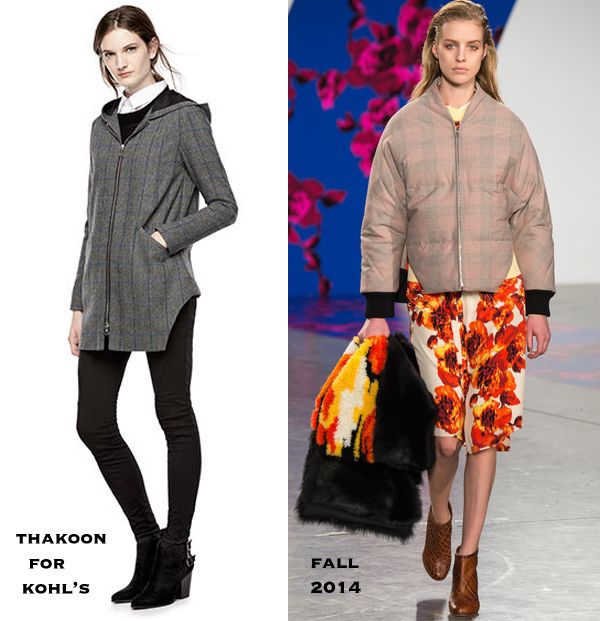 Checked coats with front zips and sporty split side seams inject a tomboy element to both of these looks.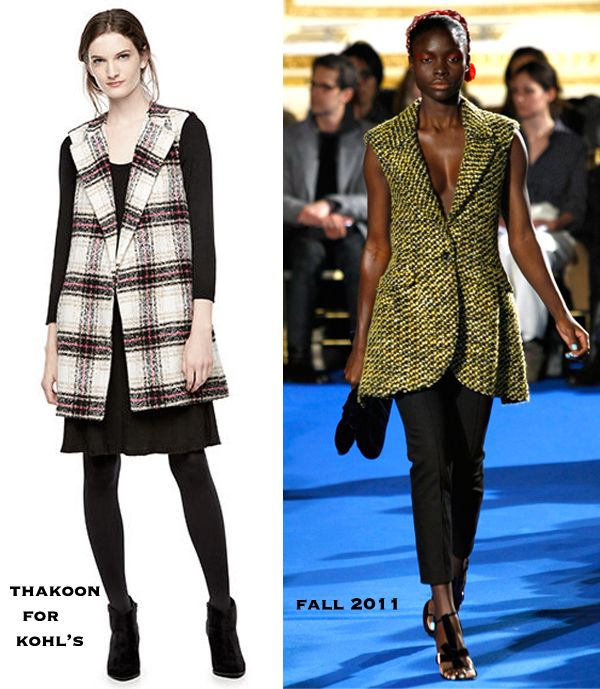 Above, oversized vests in rugged fabrics are styled with sleek black separates.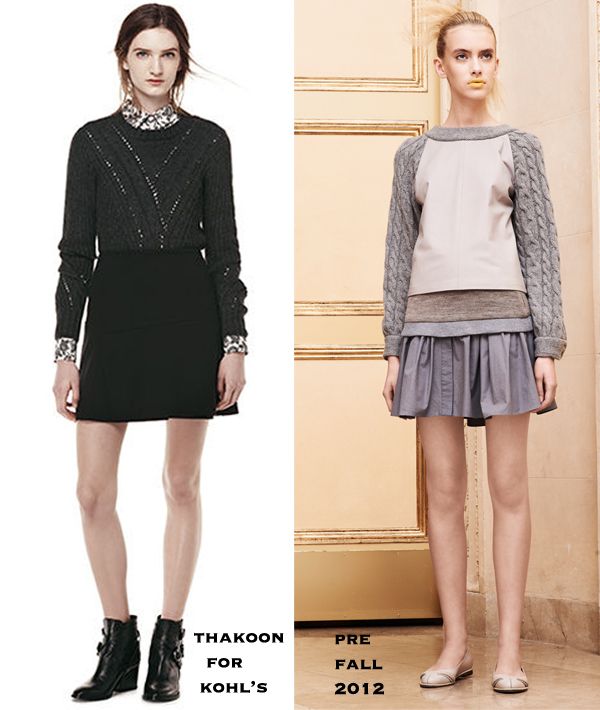 Cable knit sweaters and mock layers with A-line skirts give both of these looks a mix of masculine and feminine elements.
Catch up with me on Facebook and Snapchat @thekeytochic, and watch this space for a fitting room review!
Get inspired by Thakoon: