The Aquazurra 'Wild Thing' fringe heeled sandals are the standout shoes favored by celebrities and bloggers alike. Why are they so popular? Well, perhaps it's the bold red color which demands attention, or maybe it's the flirty fringe detail, which lends a modern touch. They instantly add sophistication to midi dresses and distressed denim. There's no question that these heels make quite the style statement.
They retail for $785 (see the
beautiful blue version
,
cognac suede
, or
sleek black leather style
), but if that's out of your budget, there are lots of options to get the look for less (and just in time for the holiday party season).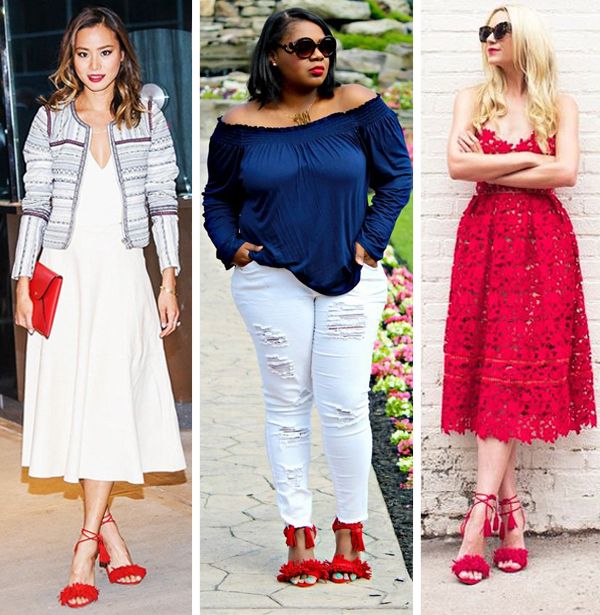 Shop the real deal: