Ready for some color forecasting? It's time to bid adieu to Rose Quartz and Serenity, Pantone's colors of the year for 2016. The new year is almost here, so please make room for Greenery, Pantone's punchy new color of the year for 2017. According to Pantone's announcement, Greenery is a "fresh and zesty yellow-green shade that evokes the first days of spring when nature's greens revive, restore and renew. Illustrative of flourishing foliage and the lushness of the great outdoors, the fortifying attributes of Greenery signals consumers to take a deep breath, oxygenate, and reinvigorate."
During the stressful holiday season, we can all take inspiration from nature to help us relax and regroup. I find Greenery to be a cheerful energetic, and refreshing color evocative of grass, mint, or parsley.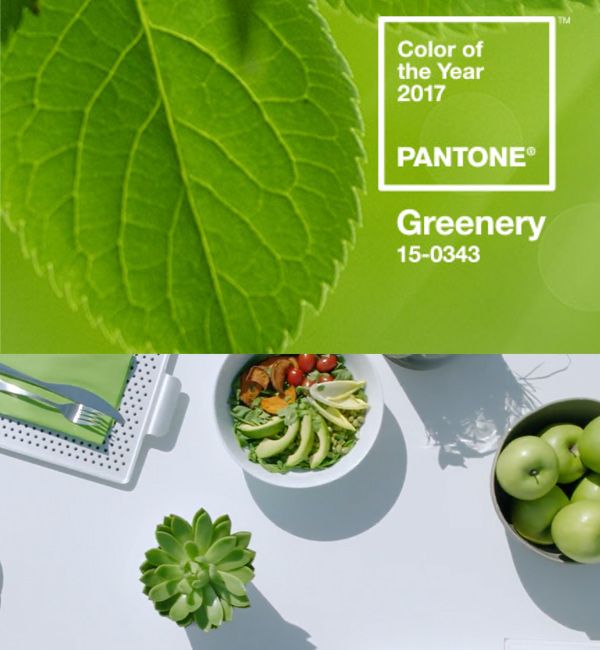 As a testament to the color's strength, it made a showing on many spring 2017 runways. From left to right: alice + olivia, Balenciaga, Gucci, and Louis Vuitton.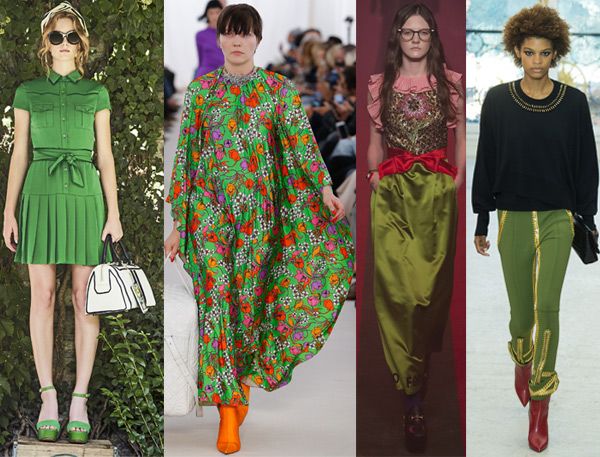 It's a versatile color that works for all seasons and pairs well with everything from violet and blush to black, tangerine, or even brick red.
This post contains affiliate links and I may be compensated if purchases are made by clicking links.
Shop Greenery: