I'm just back from Magic Market Week, where I visited the Sourcing area for an in-depth look at the Aztex Denim trend galleries.
This is where fabric mills, fiber companies, and garment manufacturers present the newest trends and innovations in denim. As we head into the last quarter of 2015, d
enim is playing an increasingly more important role in the fashion scene. In fact, there's been a recent spike in the denim market. I witnessed this firsthand as I walked the trade show floor, where I spotted array of denim on display: culottes, button-front tops, frayed crop tops, A-line skirts, pinafore dresses, 1970s flared jeans, utilitarian handbags, and just about everything imaginable that could be made of denim.
Sept. 8, 2016 update - See Fall 2016 denim trends:
August 7, 2016 update - See the top 8 back-to-school fashion trends for fall 2016.
August 19, 2016 update - See the top 7 fall 2016 and winter 2017 fashion trends for Juniors.
Here's a recap of the top denim trends and highlights I photographed: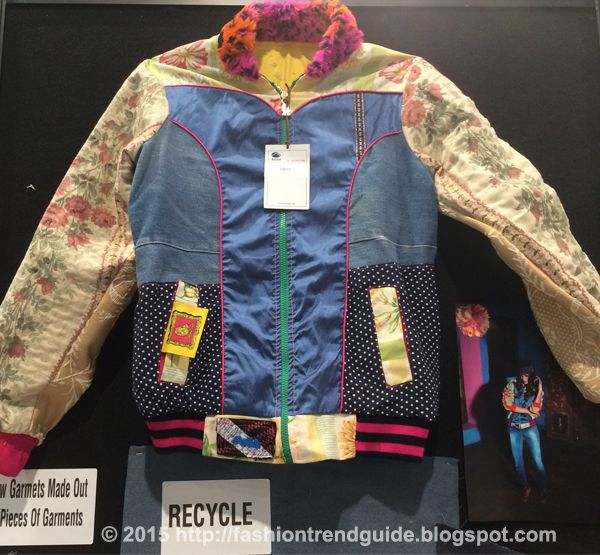 Below, flared jeans and a jumpsuit channel the boho look at Free People.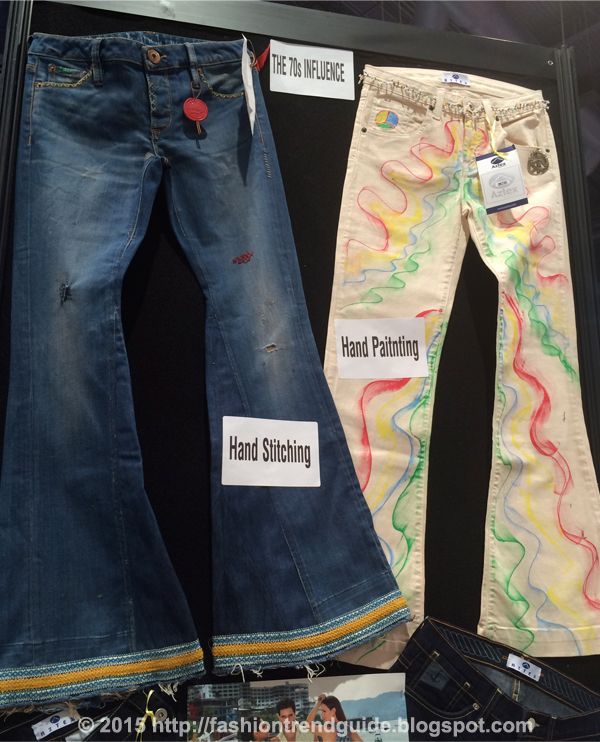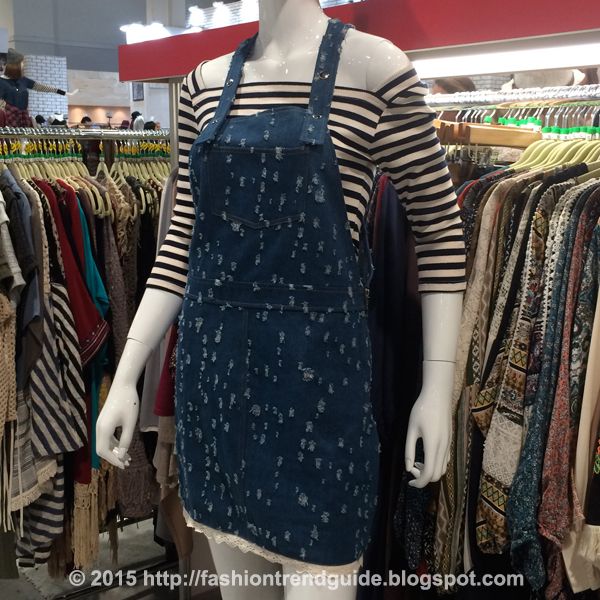 Overall dresses (like this one) and pinafores (like this style) add a girlish vibe to the fall 2015 collections.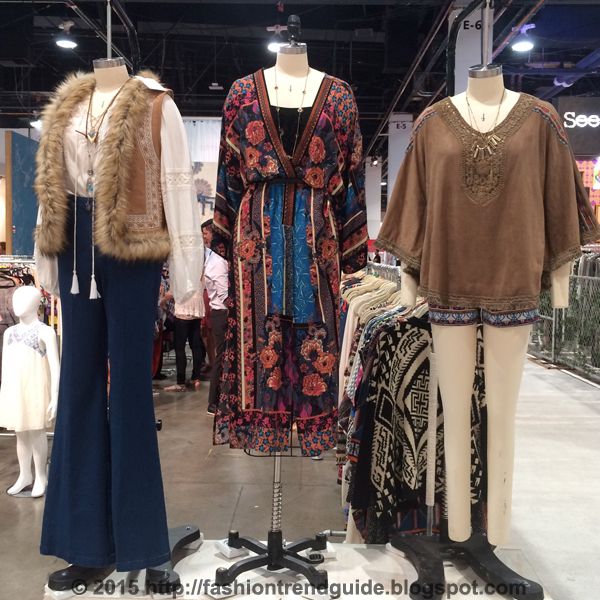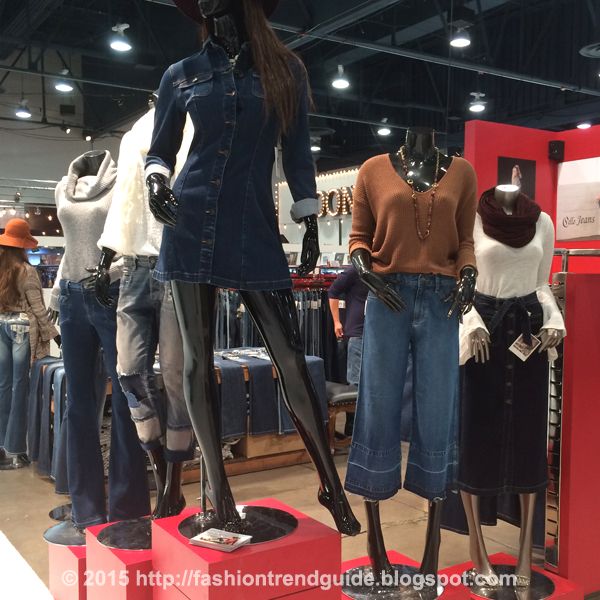 The flared jean is a key silhouette for Juniors for fall 2015 and moving into spring 2016.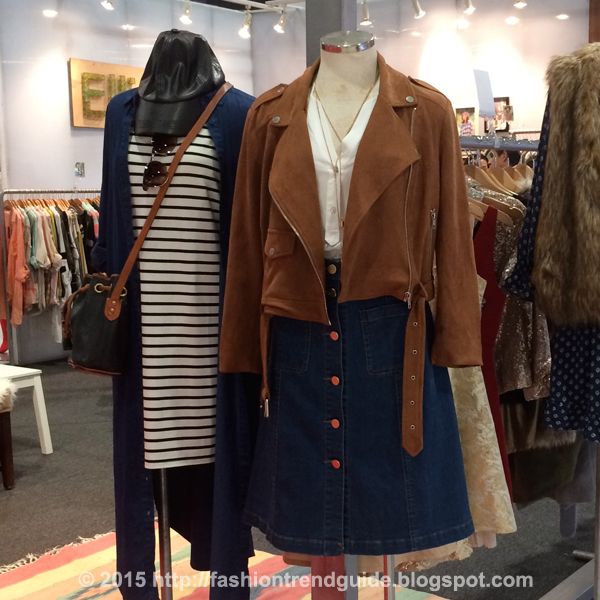 The button-front A-line mini is another popular item.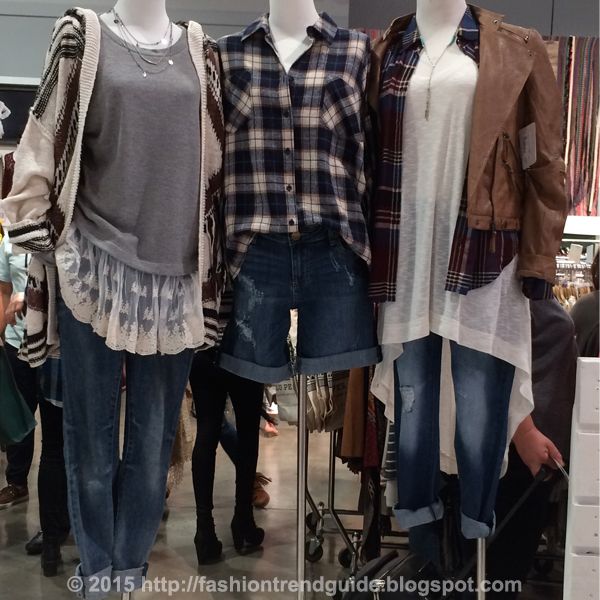 Slim boyfriend jeans, slouchy straight silhouettes, and boyfriend shorts also round out the mix.
See more denim trends in my spring/summer 2017 denim trend forecast. For a look at shoe trends, take a look at my 2016 footwear trend report.
Catch up with me on
Facebook
for more fashion inspiration, and see more trend forecasting photos on my
Pinterest
.
August 9, 2016 update - See fall denim:

July 31, 2016 update - Shop denim trends:

July 26, 2016 update - Shop denim trends:



Browse more denim trends: