Please note that this post contains affiliate links and I may be compensated if purchases are made by clicking links.
The 3.1 Phillip Lim Pashli bag is a longtime fashion industry favorite. With its simple silhouette, double zip detail, and signature clasp closure, it's a chic addition to any outfit. You've likely spotted one on the arm of your favorite fashion blogger or celebrity.
June 28, 2017 update - Shop the Pashli bag in an array of sizes and colors:

With its $695 to $1000+ price points, it may not be an affordable option for everyone. If you missed out on the 3.1 Phillip Lim for Target collection in the fall of 2013, no worries. Fortunately, there are a few Pashli look alike styles that evoke the same stylish look for less.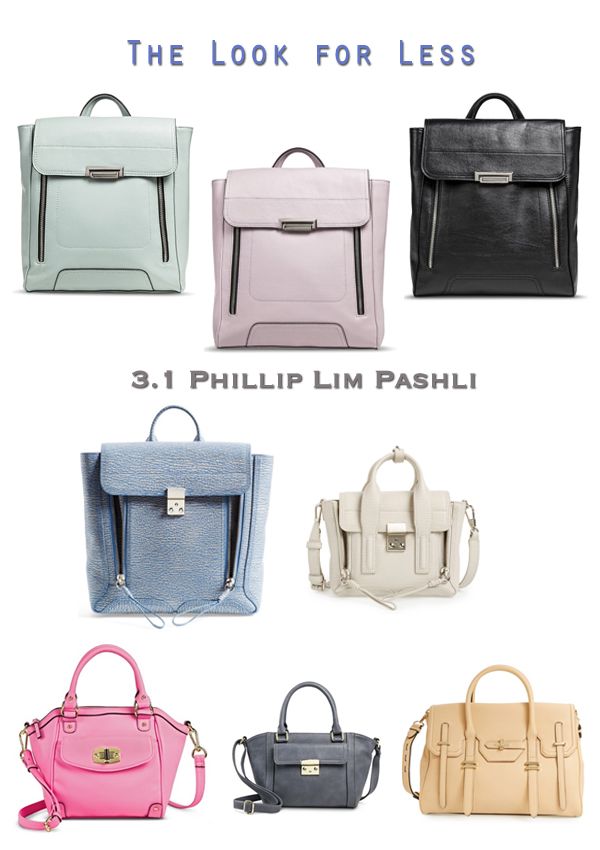 Top row, from left to right: mint backpack, rose backpack, and
black backpack
,
each $39.99
Middle row, from left to right: Pashli backpack in periwinkle, $975 and mini Pashli in feather, $695
Bottom row, from left to right: Merona turnlock tote satchel, (other colors available) $44.99, Merona mini satchel, (other colors available) $29.99, and Rebecca Minkoff "Jules" leather satchel, $375
Below, a look at how I wore my Phillip Lim for Target Pashli look alike bag in taupe and a mint Pashli look alike backpack earlier this month on my personal style blog The Key To Chic.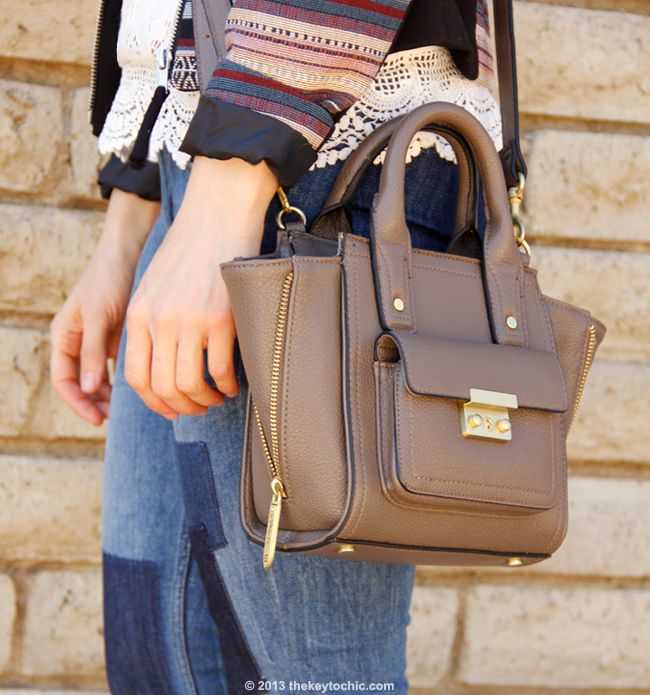 Click the image below to shop this style.
See more stylish accessories on my Pinterest boards.
Shop Pashli look alikes:

Or treat yourself to a Pashli bag: