In my days as a college student, I practically lived in sneakers and sportswear. I didn't follow trends, buy a lot of apparel, or dress up often like I do now, since comfort and keeping up with my busy schedule took priority for me. The one thing I did buy in bulk as a student? Sneakers, especially Adidas shell toes. Now that my college days are behind me, I have a strong interest in both sportswear and style, so naturally, the new Topshop x Adidas Originals collection is on my radar.
For the 20-piece collection, which launches on March 20, Topshop reimagined some key Adidas pieces, including sweatshirts, tracksuits, and sneakers. It's the ideal blend of stylish and sporty elements, and just in time for the revival of laid-back 1990s-inspired activewear that the fashion crowd can't get enough of right now. (Stan Smith sneakers anyone?) Price points range from $40 to $150, so looking stylish while working out (or adding an activewear element to your everyday style) won't be too hard on the wallet (unless you buy it all).



Below, a selection of my top picks, which, if you're looking to shop, will be available on the websites of
Topshop, Nordstrom, and Adidas, as well as in all Topshop stores and select Adidas stores.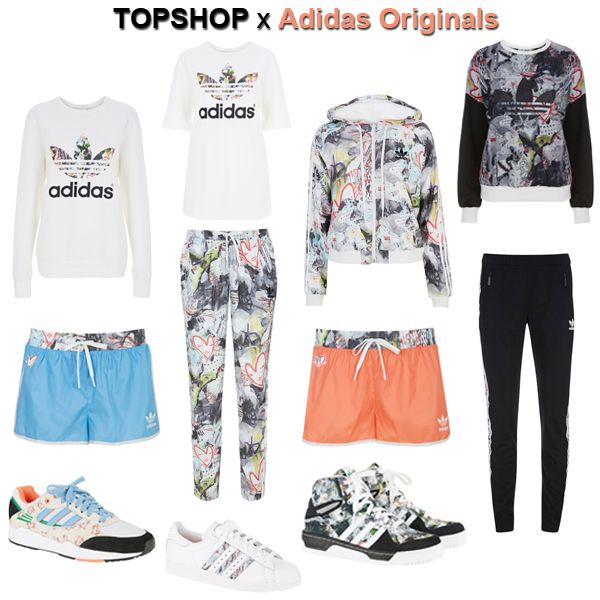 **March 19, 2014 update at 10:30PM PST: the collection has launched and is now shoppable at Topshop.
June 28, 2017 update - Shop Adidas for summer 2017: