Although Pantone named Radiant Orchid as the color of the year for 2014, pink is everywhere this spring. Fortunately, the two colors pair well together! This season, pink in all shades from petal to fuchsia adorns everything from textured knits and modern sunglasses to bright crossbody bags and bold jewelry.
Below, a peek at how I recently styled a look with liberal use of the playful hue using faded denim, a statement necklace, and fun accessories.
New feature! Hover over each item to click and shop.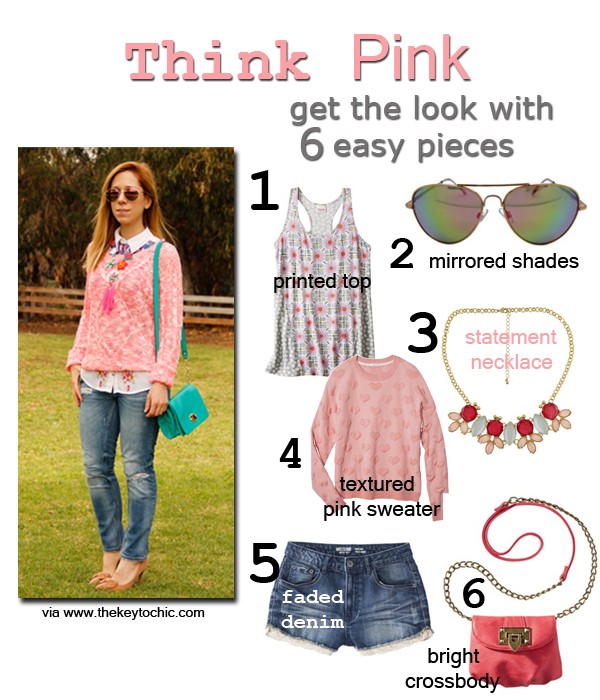 See more pink picks and click each item to shop.