As we progress into summer, I've taken a new liking to cotton floral bustier tops. When you hear the word bustier, satin and lace might be the some of first words that come to mind, but this sexy new crop of tops is just as fitting for the boardroom or the beach as for the boudoir. Paired with some distressed jeans or cuffed dress shorts and flat embellished sandals, they're perfect for warm summer days. For modesty, layer a tee or tank underneath the bustier or throw on a cardigan for more coverage on chilly evenings.
Here's how I wore mine for a casual day of shopping.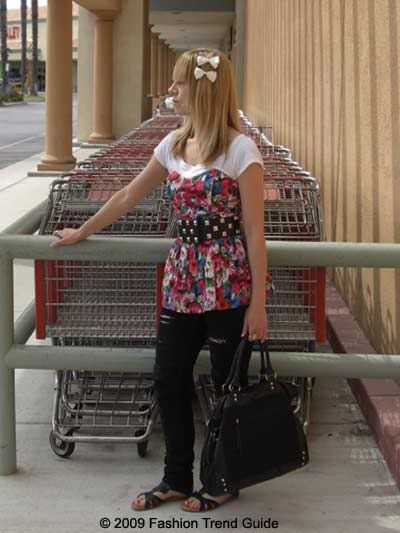 Paired with a pencil skirt, oversize blazer, and peep-toe pumps, floral bustiers become office-appropriate, and they work just as well for a night out with a voluminous mini skirt, shiny bangles, and vertiginous platforms.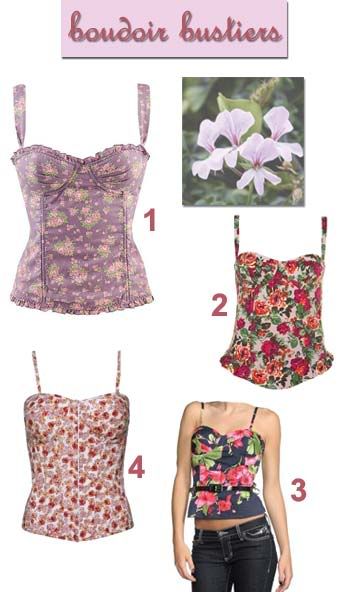 1. Floral ruffle corset, Forever 21, $16.80, 2. Dark roses cup corset top, Topshop, $70, 3. Floral belted corset, A'gaci, $13.99, 4. Rose bustier top, Charlotte Russe, $26.99.
September 2017 update - shop floral bustier styles:

More style ideas: